Raqqa residents reject Syrian regime reconciliation proposals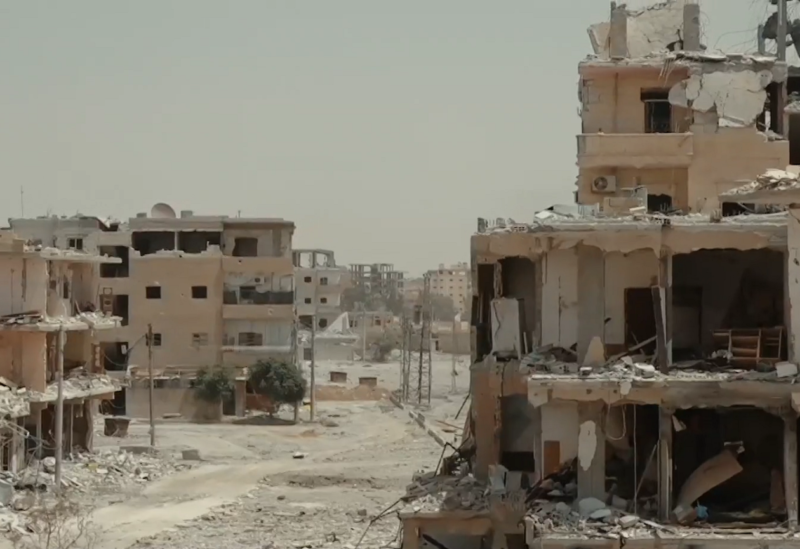 Calling for the overthrow of the Syrian regime and rejecting attempts to exploit the people using "fake reconciliation" schemes, dozens of Syrians protested in Shammas Square in Raqqa city center against the regime's reported plans to settle the status of wanted residents.
The protesters held banners that read "No reconciliation with the regime," "Reconciliation is treachery and injustice to the oppressed," and "Reconciliation is trading in the martyrs' blood."
Earlier, the residents of Tabqa, west of Raqqa also staged a demonstration, affirming their standing against the regime and the continuation of the "revolutionary approach."
On 10 January, the Assad regime opened a center in the city of al-Sabkha in Raqqa's eastern countryside, which it said aimed to "settle" the conditions of wanted persons under Russian auspices. However, the opening of the center was met with wide popular rejection.
Source: Middle East Monitor