Record rain leaves at least 8 dead in South Korean capital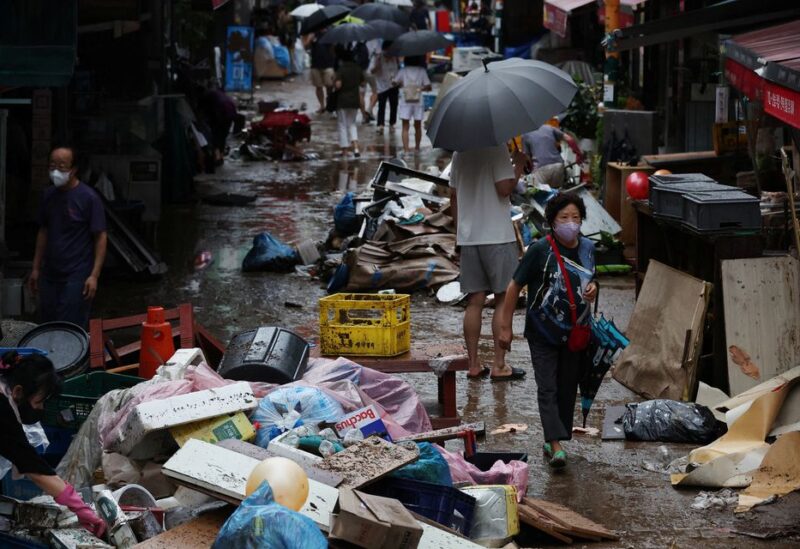 At least eight people died in and around Seoul overnight, according to South Korean police, when severe rain knocked out electricity, triggered landslides, and drowned roads and subways.
According to the Korea Meteorological Administration, the southern section of the national capital got more than 100mm (3.9 inches) of rain per hour late Monday, with certain parts of the city receiving 141.5mm, the greatest rainfall in decades (KMA).
As of 2 p.m. Tuesday, Seoul has received 451mm of rain since midnight Monday, with more expected.
President Yoon Suk-yeol paid a visit to a semi-basement apartment where three family members perished the night before due to rapidly moving flood waters.
The perils of such subterranean flats, known as banjiha, were memorably dramatized in a flooding sequence in the Oscar-winning film "Parasite," which was released in 2020.
At least five people had died in Seoul and three others in the neighbouring Gyeonggi Province by early Tuesday, the Central Disaster and Safety Countermeasures Headquarters said.