Reports: 21 Syrian Pro-Govt Militiamen Killed in Overnight Ambush by ISIS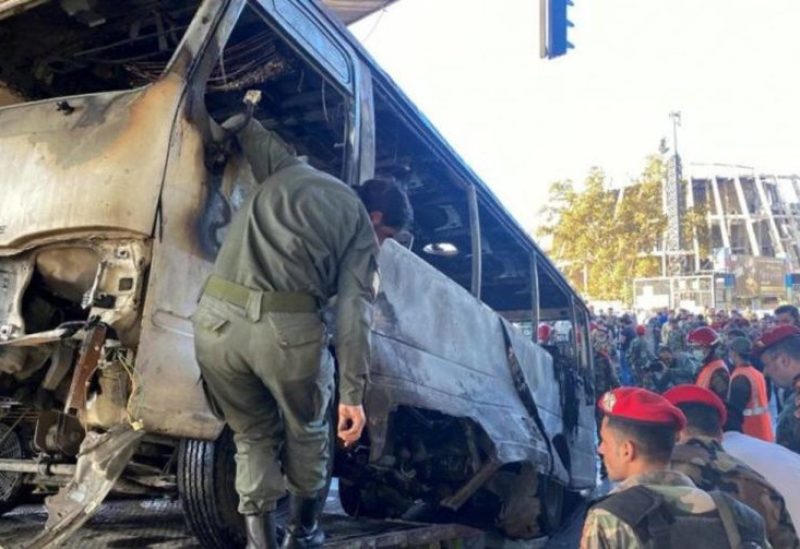 The ISIS group ambushed pro-government militiamen in an overnight attack in eastern Syria, killing at least 21 fighters, pro-government media and an opposition war monitor said Wednesday.
Sham FM radio reported that the militiamen from the pro-government National Defense forces were ambushed in the village of al-Kawm in the central Syrian desert, between the government-held city of Homs and south of the city of Raqqa, which is under control of US-backed Kurdish-led forces.
British-based opposition war monitor the Syrian Observatory for Human Rights also blamed ISIS for the attack but gave a higher death toll, saying there were 34 militiamen killed. Different casualty figures are common in the aftermath of such attacks.
Syrian officials did not immediately comment on the attack, and there was no immediate claim of responsibility from ISIS.
The attack comes as violence is rising elsewhere in Syria. The opposition-held enclave in the country's northwest has witnessed intense shelling and airstrikes by the Syrian army and Russian allies over the past month, and an Iran-backed Iraqi militant group regularly launches attacks on US bases in eastern and southern Syria.
Neighboring Israel has been mired in war in the blockaded Gaza Strip since Oct. 7, following the deadly incursion by the Palestinian militant group into southern Israel.
Israel has also continued to strike government-held parts of Syria, including numerous attacks on the international airports in the city of Aleppo and the capital, Damascus.