Rescuers in India tunnel collapse await drilling machine on 7th day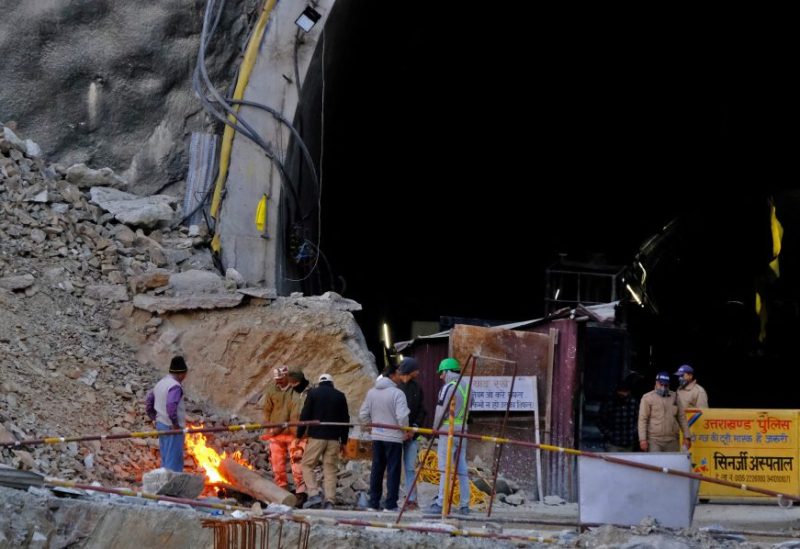 Rescuers trying to reach workers trapped for nearly a week in a collapsed highway tunnel in the Indian Himalayas were awaiting the arrival of a second digging machine on Saturday to restart operations after they hit a snag.
The disaster management office revised the number of people trapped since Sunday morning in the tunnel in Uttarakhand state to 41 from 40. All are safe, the authorities have said.
The augur machine drilling through the debris broke on Friday. A new machine, being airlifted from Indore in the central Indian state of Madhya Pradesh, was expected to reach the accident site around noon (0630 GMT), said Devendra Patwal, district disaster management officer.
Senior officers from the agency were on their way from the capital New Delhi to assist in the rescue, Patwal said.
Authorities have not said what caused the 4.5-km (3-mile) tunnel to cave in, but the region is prone to landslides, earthquakes and floods.
Of the 50 to 60 workers on the overnight shift at the time of the collapse, those near the exit got out of the tunnel, which is on national highway that is part of the Char Dham Hindu pilgrimage route.
Work was suspended on Friday after a "large-scale cracking sound" was heard as rescue workers sought to restart the drilling machine, according to a report from the state-run National Highways and Infrastructure Development Corporation.