Rescuers pull seven survivors from ruins eight days after Turkey quake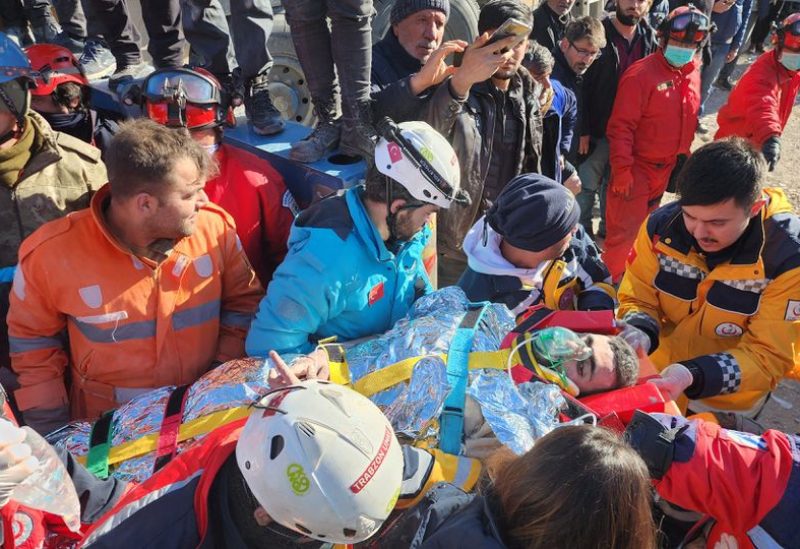 Eight days after the deadliest earthquake in the nation's recent history, local media claimed that at least seven people were pulled from the rubble of earthquake-hit districts of Turkey on Tuesday.
According to CNN Turk, it featured a woman who was freed from building rubble in the southern Turkish province of Hatay by Ukrainian rescuers.
Muhammed Cafer, 18, was found alive in the wreckage of a building in southern Turkey earlier on Tuesday, some 198 hours after last Monday's earthquake, according to CNN Turk.
Broadcasters showed rescue workers carrying Cafer strapped on a stretcher, an oxygen mask on his face and a health worker holding an IV bag, from the site of the collapsed building in Adiyman province to a waiting ambulance.
Cafer could be seen moving his fingers as he was carried away.
A short while earlier, rescue workers pulled two brothers alive from the ruins of an apartment block in neighbouring Kahramanmaras province.
State-owned Anadolu news agency identified them as 17-year-old Muhammed Enes Yeninar and his brother, 21-year-old Baki Yeninar, who was rescued after him.
They were both placed in ambulances and taken to hospital. Their condition was unclear.
Three other women, two in Hatay province and one in Kahramanmaras city, were also rescued on Tuesday, Turkish media reported.
The combined death toll in Turkey and neighboring Syria from the disaster now exceeds 37,000.