Russia denounces 'dangerous' US military North Korea policy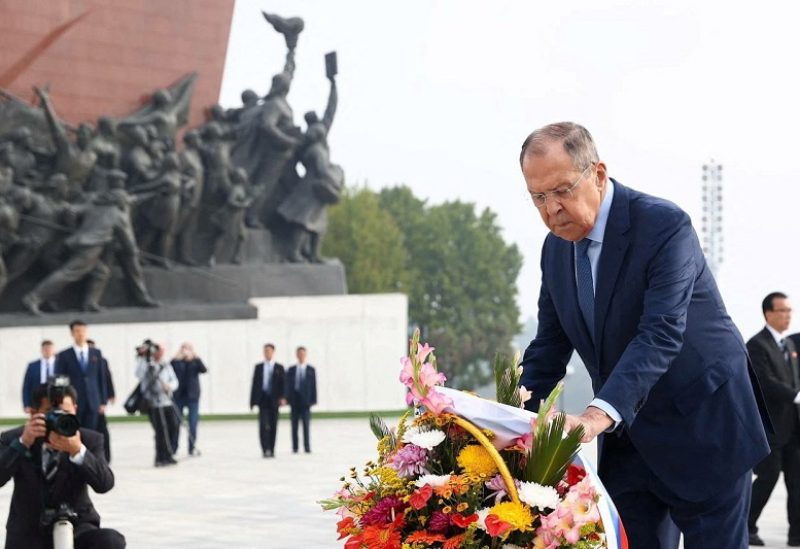 During his discussions in Pyongyang, Russian Foreign Minister Sergei Lavrov expressed criticism on Thursday towards the United States and its allies, Japan and South Korea, for what he deemed a "dangerous" military approach to North Korea.
"Like our North Korean friends, we are seriously worried about the intensification of military activity of the United States, Japan and South Korea in the region and by Washington's policies," he told journalists at a press conference in Pyongyang.
"We oppose this unconstructive and dangerous line," he said, adding that the US was placing "strategic infrastructure, including nuclear elements" in the region. He did not elaborate.
Lavrov said Russia backed "a regular negotiating process on security issues in the Korean peninsula," adding that Moscow, Beijing and Pyongyang were seeking to propose "constructive alternatives" to de-escalate tensions in the region.
The veteran envoy's meetings in Pyongyang are expected to lay the groundwork for a future visit by Russian leader Vladimir Putin, who was invited by North Korean leader Kim Jong Un last month at a high-profile summit in Russia's far east.