Russia says Azerbaijan enters peacekeepers' zone in Nagorno-Karabakh, Baku denies it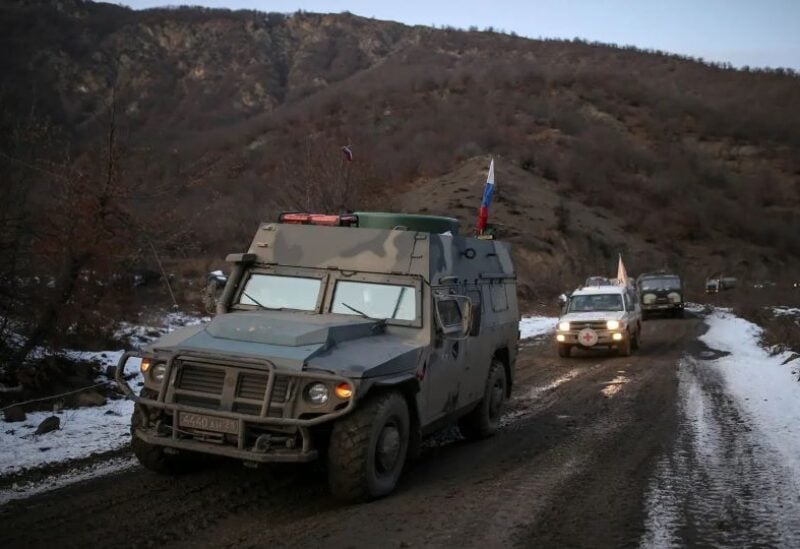 Azeri armed forces invaded a zone policed by Russian peacekeepers in the Nagorno-Karabakh territory on Saturday, according to Russia's defense ministry, in violation of an agreement, but Azerbaijan denied this.
Russia claimed it had requested that Azerbaijan withdraw its soldiers and that it was "making steps" to return forces to their original posts. Azerbaijan had also carried out four drone strikes in Nagorno-Karabakh, according to the report.
Russia's account of events was rejected by Azerbaijan's defense ministry, which labeled Russia's statement as "one-sided."
It claimed that "illegal" Armenian armed groups attempted sabotage but were forced to flee after "immediate actions" were taken. It reaffirmed Azerbaijan's commitment to the "three-way declaration," a pact reached in November 2020 with Armenia and Russia to halt the military war in Nagorno-Karabakh after more than a month of violence.
Azerbaijan emerged victorious in the fight, reclaiming territory lost in a previous struggle between 1991 and 1994.
Many issues, notably the legal status of Nagorno-Karabakh and the Armenians who live there, remain unsolved.
Following the ceasefire, Moscow dispatched about 2,000 peacekeepers to the region, reinforcing its role as policeman and major power broker in a sensitive portion of the former Soviet Union, where Turkey is gaining influence thanks to its tight ties with Azerbaijan.