Russia says high waters threaten dam near Ukrainian nuclear plant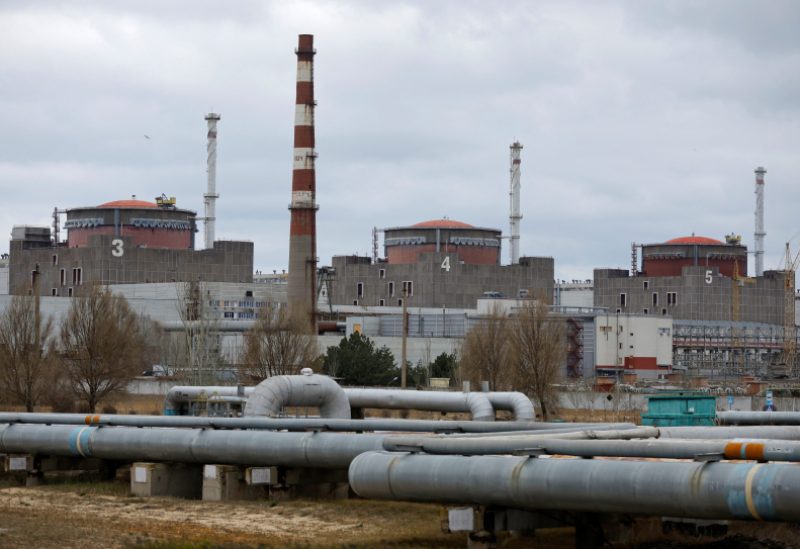 According to a Russian official speaking to Tass media on Thursday, historically high water levels could flood a significant dam in southern Ukraine and harm certain components of the Russian-controlled Zaporizhzhia nuclear power plant.
If the Nova Kakhovka dam would burst, the power cable line for the pumping stations at the Zaporizhzhia plant would be submerged, according to Renat Karchaa, a general director's consultant at the nuclear energy company Rosenergoatom.
"This (would create) functional problems for the operation of the plant and risks for nuclear safety," he told Tass.
Last November, after Russian forces withdrew from the nearby southern Ukrainian city of Kherson, satellite imagery showed significant new damage to the dam.
Both sides have accused each other of planning to breach the dam using explosives, which would flood much of the area downstream and would likely cause major destruction around Kherson.
Karchaa's comments represent a significant contrast from those made in late March by Ukrainian officials, who said they feared the Zaporizhzhia facility could face a shortage of water to cool reactors by late summer because Russian forces had let water out of a reservoir that supplied the plant.
Russian troops took over the plant as they invaded parts of Ukraine last year. It is at the centre of a nuclear security crisis due to near-constant shelling in its vicinity which Kyiv and Moscow blame on each other.