Russia says it prevented additional Ukrainian attempts to cross Dnipro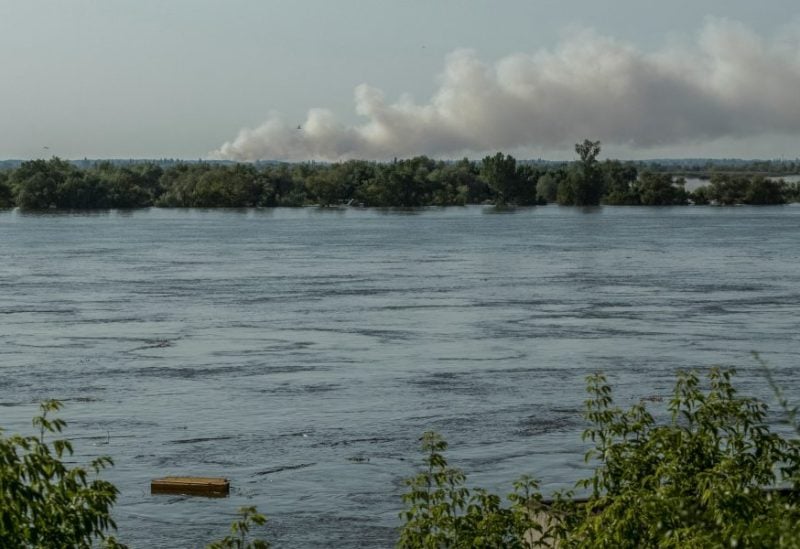 On Tuesday, Russia announced that marines, aviation, and artillery successfully thwarted additional Ukrainian efforts to establish a presence on the eastern bank of the River Dnipro and on islands located at the river's mouth in southern Ukraine.
President Vladimir Putin sent troops into Ukraine in February 2022, triggering a major European land war and the most serious confrontation between Russia and the West since the depths of the Cold War.
Ukraine said this month that its forces had crossed the Dnipro and established several bridgeheads on the eastern banks of the river, though Russia said it was pummeling the Ukrainian positions.
"Black Sea Fleet marines are stopping all attempts by the Armed Forces of Ukraine to carry out amphibious landings on the Dnipro islands and the left bank of the Dnipro River," Russia's defense ministry said.
The Russian defense ministry published a video which it said showed marines from the 810th Guards Naval Infantry Brigade defeating Ukrainian forces. Soldiers were shown firing a variety of weapons, though the result of the fighting was unclear.
It said Ukrainian forces were suffering heavy casualties and losing equipment in unsuccessful attempts to land on islands in the Dnipro. Reuters was unable to immediately verify battlefield accounts from either side.
It is still unclear how significant the Ukrainian attempt to gain a foothold on the eastern bank of the Dnipro is. Crossing the Dnipro leaves Ukrainian units exposed between river and marshland on one side and heavily fortified Russian lines on the other.
Along with Crimea, which Russia annexed in 2014, Russia now controls 17.5 percent of Ukraine's internationally recognized territory. A Ukrainian counter-offensive has failed to make any significant gains this year against Russian forces.
According to unverified reports by pro-Russian bloggers, Russia has been harrying Ukrainian forces near the village Krynky, near marshes on the eastern bank upriver from Kherson, from which Russia withdrew its forces in autumn 2022.