Russia says it repels naval drone attack on Sevastopol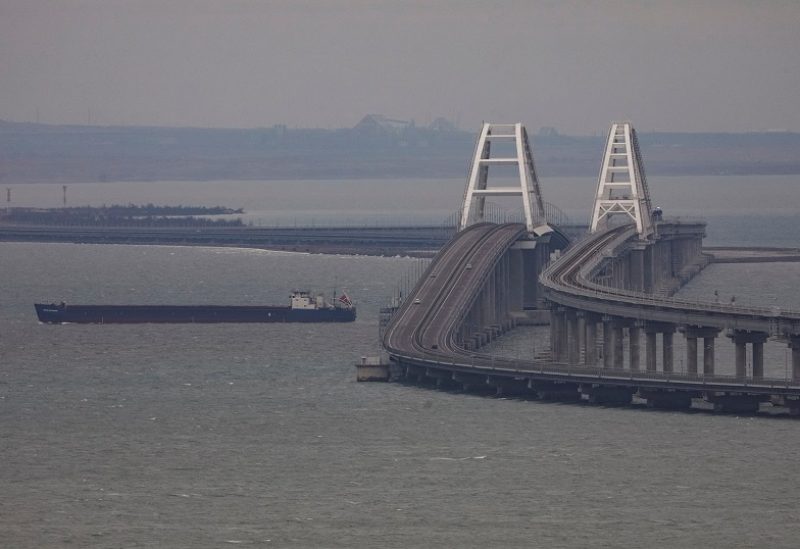 Russia's defense ministry said early Monday, that Russia has repelled a drone attack on its Black Sea fleet stationed in the Crimean port of Sevastopol
Sevastopol, which is on the Crimean peninsula that Russia annexed in 2014, has come under repeated air attack since Russia invaded Ukraine last February. Russian officials have blamed the attacks on Ukraine.
"At about 3.30 a.m. (0030 GMT), the Kyiv regime tried to attack the base of the Black Sea Fleet in Sevastopol with three unmanned high-speed boats," the ministry said in a statement. Russia destroyed all three of the naval drones, suffering no casualties or losses in the process, it said. Passenger ferry transport was temporarily suspended in the Black Sea port city, Russia's Interfax news agency reported, citing Sevastopol transport authorities. No reason was given, but the agency said traffic had been suspended in the past due to drone attacks or storms.
There was no immediate reaction from Ukraine. Kyiv almost never publicly claims responsibility for attacks inside Russia and on Russian-controlled territory in Ukraine.
Russia annexed Sevastopol, along with the rest of the Crimean peninsula which juts into the Black Sea, in 2014 but it is internationally recognized as part of Ukraine.
Separately on Monday, a local Russian official said a Ukrainian-made drone packed with explosives had been found crashed in a forest in the Moscow region. No casualties were reported.
Last month three people were injured and apartment blocks were damaged when Russia said it downed a Ukrainian drone south of the Russian capital.