Russia says Ukraine planning to blow up buildings in false flag operation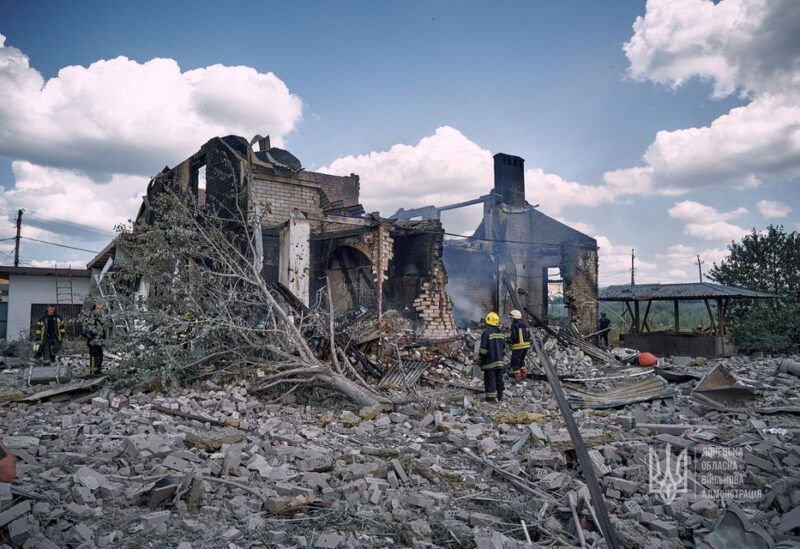 The Russian defense ministry claimed that Ukraine was planning to detonate buildings in the eastern Ukrainian city of Kramatorsk before accusing Russia of committing war crimes and using a false flag operation to kill civilians.
The accusations were made by the military ministry on Sunday in a statement published on social media, but it offered no support for them. It claimed that Kyiv will use the supposed attacks to pressure Western governments to boost the amount of weaponry they send to the nation.
Reuters was unable to immediately verify the battlefield claims of either side.
A Russian missile killed at least three when it struck a residential building in the city of Kramatorsk on Thursday, police in Ukraine said. Russia has not publicly commented on that strike.
Moscow has denied targeting civilians throughout what it calls a "special military operation" in Ukraine.
Kyiv and Western governments say hundreds of civilians have been killed in Russian missile strikes on residential sites across Ukraine since Moscow's forces invaded last February.
On Sunday, Russia's defence ministry said Kyiv planned to detonate three medical buildings – dispensaries and a hospital – and "accuse Russia of an allegedly 'deliberate attack' on civilian objects".
"The bombing of the medical institutions will be presented as another 'atrocity' of Russian troops, requiring a response from the world community and accelerating the supply of long-range missiles to Kyiv (to be used) for strikes on Russian territory," the defense ministry said. There was no immediate response from Kyiv to the claims.