Russia says Wagner fighters seize 2 more parts of Bakhmut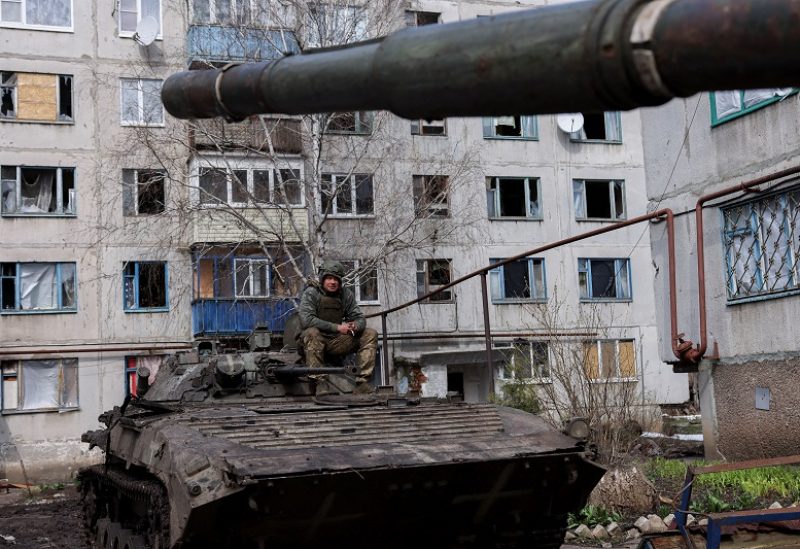 Fighters of Russia's Wagner mercenary group have captured two more areas of the Ukrainian city of Bakhmut, Russia's Defense Ministry said on Saturday.
Wagner has spearheaded Russia's attempt to take Bakhmut since last summer in what has been the longest and deadliest battle of the war for both sides.
Reuters could not independently confirm the report.
Meanwhile, the death toll from Russian missile strikes on eastern Ukraine's city of Sloviansk rose to 11 Saturday as rescue crews tried to reach people trapped in the rubble of an apartment building, Ukrainian authorities said.
Ukraine's air force said the country would soon have weapons with which to try to prevent attacks like the one on Friday. The delivery of the Patriot air defense system promised by the US was expected in Ukraine sometime after Easter, Ukrainian air force spokesperson Yuriy Ihnat said.
The primarily Orthodox Christian country is preparing to observe Easter on Sunday. Speaking Saturday on Ukrainian state TV, Ihnat declined to give a precise timeline for the arrival of the defensive missile system but said the public would know "as soon as the first Russian aircraft is shot down."
Bakhmut and Sloviansk are located about 45 kilometers apart in eastern Ukraine's Donetsk province.