Russia strikes western Ukraine in large-scale air attack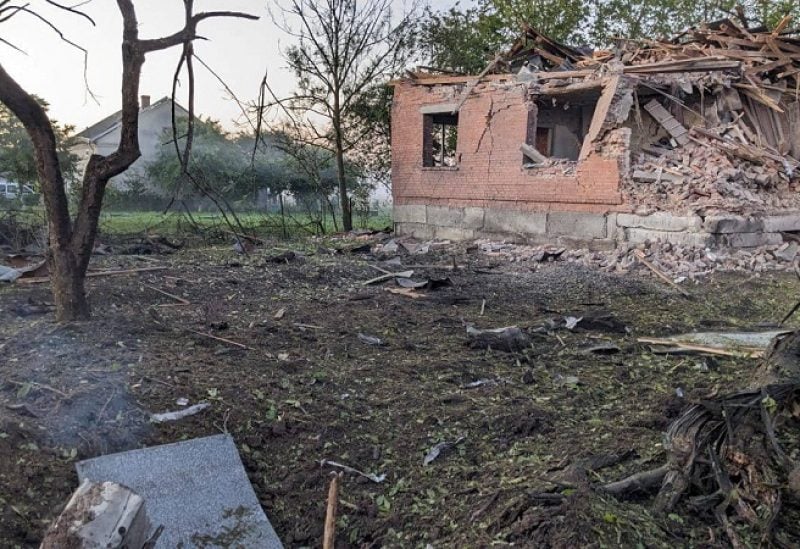 Officials have confirmed that Russia initiated a significant aerial assault on Ukraine's western region of Lviv and the northwestern area of Volyn. This attack led to the targeting of several buildings, causing injuries to individuals and necessitating evacuations.
"Many missiles were shot down, but there were also hits in Lviv," city mayor Andriy Sadovyi said on the Telegram messaging app, adding that orders were given to evacuate at least one burning apartment building.
The scale of the attack and the full extent of the damage in Lviv was not immediately clear. Earlier, the Lviv region's governor, Maxim Kozitsky, said that "groups of Russian missiles" were headed toward the region.
Until July, the Lviv region which is far from the front lines and which borders NATO-member Poland to its west, had been spared most Russia's air attacks. But in July seven people were killed when a missile slammed into a residential building.
Ukrainian media reported that according to preliminary information, Tuesday's attack was the largest air assault on the Lviv region since the start of Russia's invasion in Ukraine in February 2022.
Reuters could not immediately confirm the reports and the attacks on the region.
A business enterprise was also hit, injuring at least two people, in Russia's air strike on the city of Lutsk, in the Volyn region, local authorities said on the Telegram.
The Volyn region, north of Lviv, also borders Poland.
Air raid alerts were issued for entire Ukraine for about two hours, staring at around 2 a.m. (2300 GMT).
At least one person was also wounded as a result of Russia's attack on Ukraine's southwestern region of Dnipropetrovsk, where an enterprise was hit and a fire broke out, Serhiy Lisak, the governor of the region said on the Telegram.