Russia warns over transfer of F-16 jets to Kyiv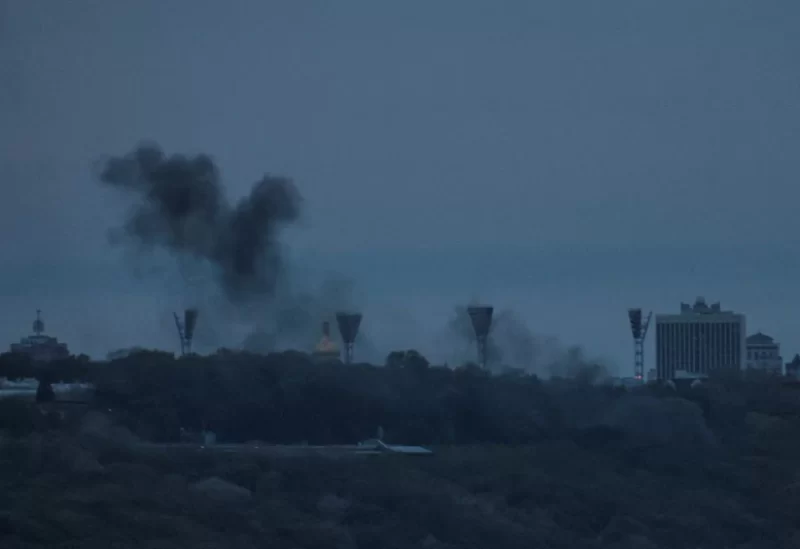 Senior Russian diplomats cautioned on Monday, that the delivery of F-16 jets to Ukraine would prompt inquiries regarding NATO's involvement in the conflict, while stating that it would not hinder Moscow's military objectives. Ukrainian President Volodymyr Zelensky has persistently urged Western allies to provide advanced fighter jets for assistance in countering the Russian offensive.
Last Friday (May 19), United States President Joe Biden endorsed training programs for Ukrainian pilots on F-16s. Zelensky assured Biden that these aircraft would not be used to go into Russian territory.
Taking to Telegram on Monday, Russia's ambassador to the United States, Anatoly Antonov said that there is no infrastructure of F-16s in Ukraine and the needed number of pilots and maintenance personnel is not there either.
"What will happen if the American fighters take off from NATO airfields, controlled by foreign 'volunteers'?" Antonov questioned.
Russian Deputy Foreign Minister Sergei Ryabkov, meanwhile, told state-owned news agency RIA that any transfer of US jets to Ukraine would be pointless and stupid.
The 'international fighter jet' coalition for Ukraine
Last week, British Prime Minister Rishi Sunak and his Dutch counterpart Mark Rutte agreed to build an international coalition to help procure the F-16 jets for Ukraine. According to a Downing Street spokesperson, Sunak and Rutte would work to build an "international coalition to provide Ukraine with combat air capabilities, supporting with everything from training to procuring F-16 jets," The Guardian reported on May 16.
On May 19, Denmark and Portugal said that they would join this coalition. The US also joined the coalition with Ukrainian President Zelensky thanking Joe Biden and Dutch Defence Minister Kajsa Ollengren tweeting, "We welcome the upcoming approval by the United States of the training of Ukrainian pilots on F-16 fighter jets. Together with our close allies Denmark, Belgium and the UK, we are working on the modalities. We stand ready to support Ukraine on this."
On Tuesday, Germany said that it was looking into options to support the coalition. However, Defence Minister Boris Pistorius said that any contribution by Berlin could be minor only as Germany itself does not own the US-built jet.
Till now, the US has not committed to providing aircraft directly but only promised to train Ukrainian pilots. Similarly, the UK has only agreed to train pilots. Portugal too ruled out the possibility of supplying Ukraine with F16s but confirmed its readiness to participate in training.
What jets have been given to Ukraine so far?
Reuters reported last week that no Western-designed jets were donated to war-torn Ukraine yet. Poland provided Ukraine with 14 MiG-29s and has said it will give more. But President Andrzej Duda said on May 16 that Poland has too few F-16 jets to be able to give any to Ukraine. Apart from Poland, Slovakia donated 13 Mig-29s in various states of airworthiness to the war-torn country.