Russian air strikes on Ukraine kill four, damage grain and port facilities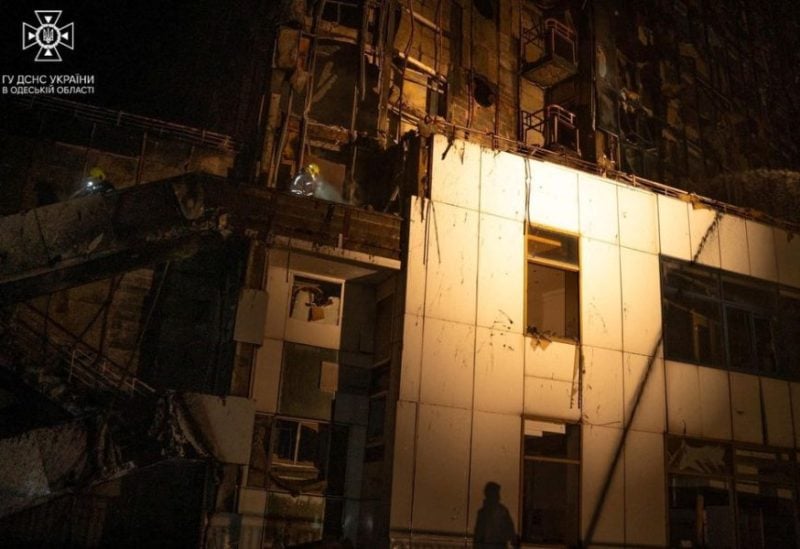 Russian air strikes and shelling killed six people in Ukraine and caused "significant damage" to infrastructure at the Black Sea port of Odesa and to grain storage facilities, Ukrainian officials said on Monday.
The air attacks were part of a campaign that has made it harder for major grain producer Ukraine to export its products since Moscow quit a deal in mid-July that had enabled Black Sea shipments and helped combat a global food crisis.
The strikes have intensified as Kyiv presses on with a counteroffensive in the south and east that has made slow gains but could be boosted by the delivery of U.S.-made Abrams tanks, announced on Monday by President Volodymyr Zelenskiy.
"Another massive attack on Odesa!", Economy Minister Yulia Svyrydenko said on X. "The attack resulted in the destruction of grain storage facilities and significant damage to the seaport."
Oleh Kiper, the Odesa region governor, said the facilities that were hit had contained almost 1,000 tons of grain and that the bodies of two men were found under the rubble of a warehouse where grain was stored.
Ukraine's military said 19 Iranian-made Shahed drones and 11 cruise missiles were shot down overnight, most of them directed at Odesa region. The grain storage facilities that were destroyed were hit by two supersonic missiles, it said.
The energy ministry said damage to power grids cut off power to more than 1,000 consumers in the Odesa region, a reminder of air strikes that at times left millions of Ukrainians without heating and light in the freezing cold last winter.