Russian anti-war protesters in Cyprus defiant after 'memorial collage' threat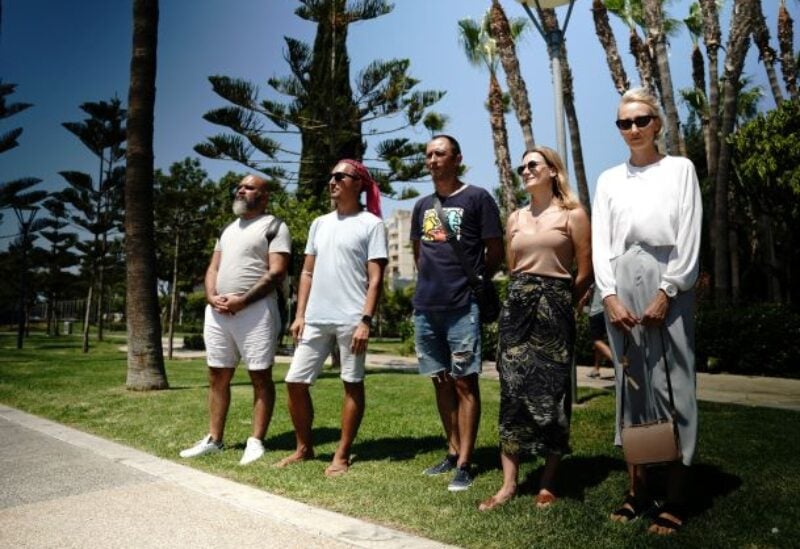 Russian anti-war activists in Cyprus have pledged to continue protesting the invasion of Ukraine, despite being the focus of a threat when their faces appeared on a billboard site wrapped in black ribbons, according to the activists.
The images of nine activists surfaced on the Limassol coastline in late July, a city popular with both Russians and Ukrainians and where anti-war protesters frequently meet.
All nine had taken part in the city's regular rallies, which draw groups ranging from dozens to hundreds. Their images, each tied with a ribbon, were arranged in a collage connected to a billboard announcement fence, along with three red candles put on a ledge.
"It serves as a monument for the people. Threats like these are extremely regular in Russia "Evgenii Elesin, 38, one of thousands of Russians residing in Cyprus, said one of those depicted.
Following Reuters' requests for comment, the Russian embassy in Nicosia did not respond immediately.
Elesin stated that he has routinely engaged in anti-Putin rallies since the suspected poisoning of prominent Kremlin opponent Alexei Navalny by Russian authorities in 2020.
Russia denies attempting to assassinate Navalny, who is serving time in prison for parole breaches, fraud, and contempt of court. He claims that all of the accusations against him are false.