Russian defense minister conducts inspection of advanced missile factory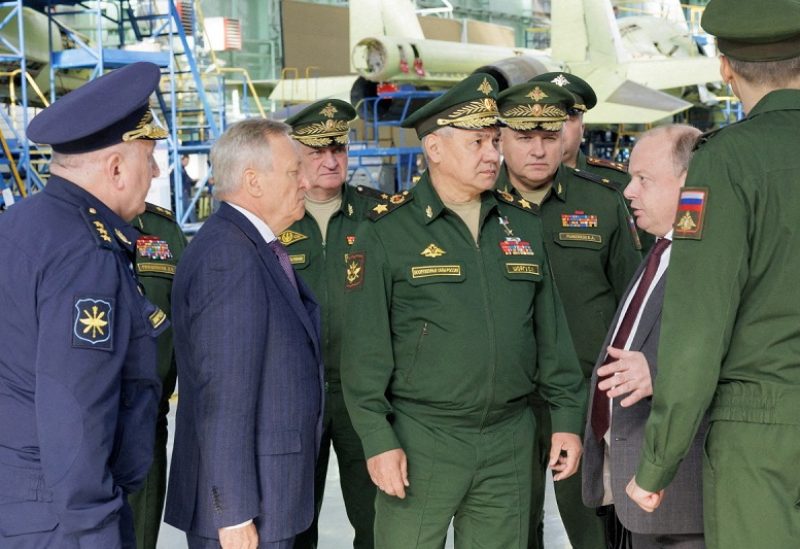 Russia's Defense Minister, Sergei Shoigu, conducted an inspection of a military factory where the Sarmat intercontinental missile is being produced. He stated that it would be ready for use in the near future, as reported by his ministry on Telegram on Saturday.
The Sarmat can carry multiple nuclear warheads and is among Russia's next-generation missiles which Putin has described as "invincible".
The Russian defense ministry posted footage of Shoigu and other military officials being given a tour of the Kramash factory in the Siberian city of Krasnoyarsk.
Shoigu said the long-range missile complex "will become the basis of the ground-based grouping of Russia's strategic nuclear forces."
The Sarmat missile will be "put on combat duty in the near future," the ministry said in a statement.
President Vladimir Putin on Thursday said Russia had almost completed work on the Sarmat, after Moscow earlier this year announced it had successfully tested the missiles.
Putin said the "truly unique weapon will strengthen the combat potential of our armed forces, reliably ensure the security of Russia from external threats."
The Kremlin, hit by an unprecedented Western sanctions regime, has pivoted to a wartime economy. It has increased defense spending by 68 percent for 2024.