Russian foreign minister visits Cuba, condemns US sanctions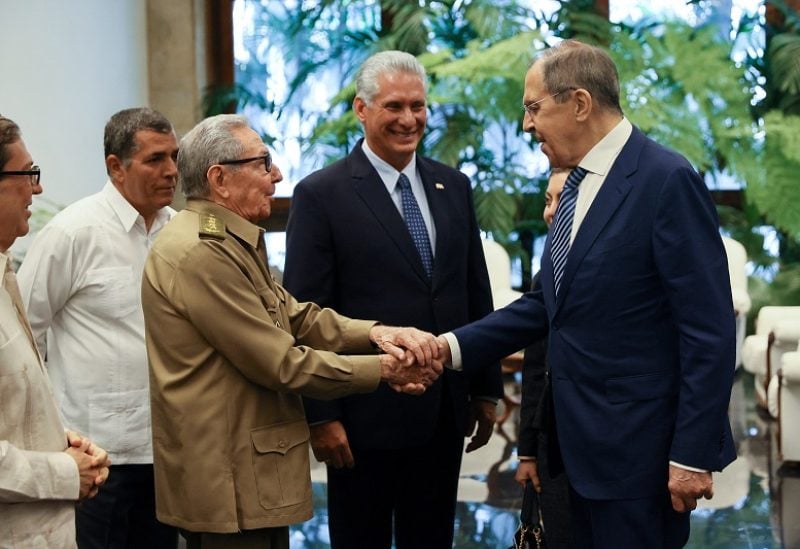 During his visit to the island, Russian Foreign Minister Sergey Lavrov on Thursday condemned US sanctions against Cuba Lavrov met with his Cuban counterpart Bruno Rodríguez, kicking off the visit by taking part in a wreath-laying ceremony at a memorial in Havana for Cuban independence hero José Martí.
During his visit to the island nation, which for decades was a staunch Moscow ally, Lavrov condemned the American economic sanctions on Cuba, and blasted the US for seeking to impose "its will on the world," according to a dispatch on the state media outlet Cubadebate.
Rodríguez, for his part, rejected what he called the "expansionist aspirations" of NATO and the sanctions imposed on Russia.
Lavrov was expected to meet later today with recently reelected President Miguel Díaz-Canel.
Cuba has had an extensive relationship with Moscow since the 1960s, when it joined the bloc of socialist countries led by the then Soviet Union, receiving many vital imports — fertilizers, industrial equipment, spare parts and, above all, oil — in exchange for sugar.
Russia, along with Venezuela, is one of Cuba's few suppliers of oil, sending an undetermined amount to the island, which is undergoing a severe energy crisis.
Also, two weeks ago, Cuban banks started to accept payments with MIR cards, a payment system in Russia that allows Russian tourists to make cash withdrawals and convert rubles to Cuban pesos.
MIR cards are accepted in other partner countries of Russia, including Turkiye and Vietnam, and are operated by the state-owned Russian National Card Payment System.