Russian-installed official in Crimea says air defences shot down 10 drones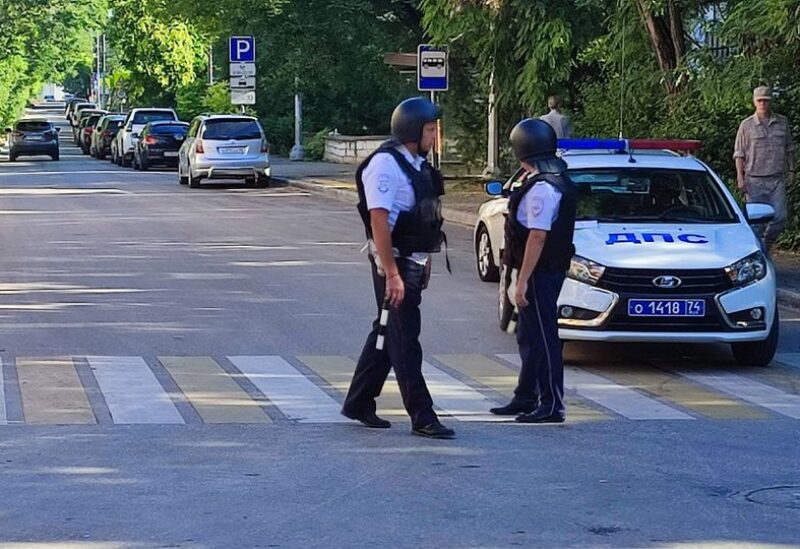 In what he called a "failed Ukrainian attack," Sevastopol's newly installed Russian governor claimed on Monday that air defenses had shot down 10 drones above the city.
Since Russia invaded Ukraine in February of last year, Sevastopol, which is located on the Crimean peninsula and was annexed by Russia in 2014, has been repeatedly attacked from the air. Officials from Russia have attributed the strikes on Ukraine.
All the drones were downed over the water, according to governor Mikhail Razvozhayev, and no infrastructure was harmed.
"Air defence and the Black Sea Fleet shot down 10 out of 10 Ukrainian drones over the sea," he said in a post on his Telegram channel.
He denied reports in Ukrainian media that there were explosions in the city, and said air defences were continuing to monitor the skies.
Ukraine has demonstrated the capacity to hit Russia with surprise attacks in Crimea, far beyond the frontlines of fighting in south and eastern Ukraine, though it typically refrains from claiming responsibility.
In October, Russia said Ukraine had attacked the Black Sea Fleet near Sevastopol with maritime drones which it said it managed to destroy. In August, Russia's Saky air base in Crimea was hit by a devastating attack in which satellite imagery showed at least eight warplanes were destroyed.