Russian missile strike hits Ukraine aeronautics firm: Zelenskyy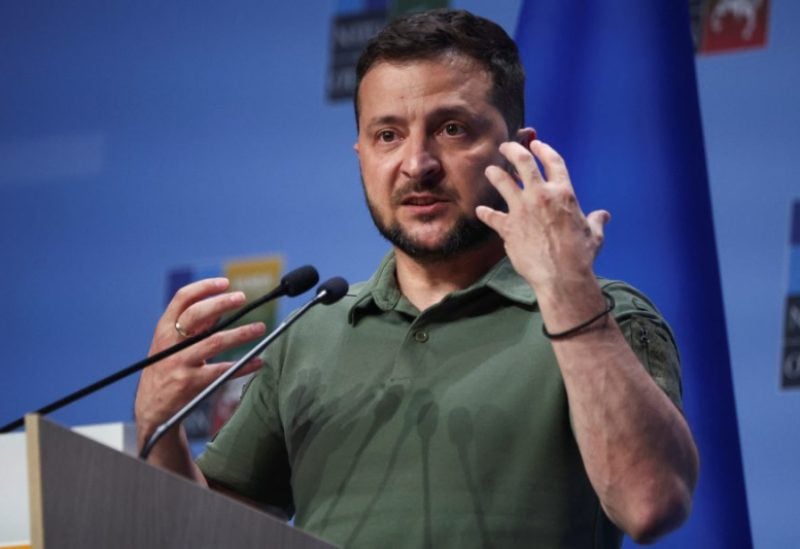 According to President Volodymyr Zelenskyy, a Russian missile strike on Saturday targeted a facility belonging to the Ukrainian aeronautics group Motor Sich. The company was one of several entities requisitioned by the Ukrainian government since the invasion by Moscow.
"Today there was another Russian missile attack against our country. Kinzhals, Calibers. They hit Motor Sich" near Khmelnytskyi in western Ukraine, around 300 kilometers (190 miles) southwest of Kyiv, Zelenskyy said in his evening address.
Motor Sich, which makes plane and helicopter engines and other components, was among the "strategic" firms taken over by Ukraine's defense ministry last November.
Zelenskyy said the strike included Russia's hypersonic Kinzhal weapons, which are designed to elude air-defense systems, though he added that "some of the missiles were shot down".
The Khmelnytskyi region, hundreds of kilometers from the front lines of the fighting in eastern Ukraine, has been regularly targeted by Russian strikes. The region is home to a major Ukrainian airbase.
Motor Sich's headquarters are in the partially Russian-controlled region of Zaporizhzhia in southeast Ukraine. Its governor said earlier Saturday that a Russian strike had caused a fire at a site outside the city.
It was unclear if the Russian strikes had hit the Motor Sich headquarters.