Russian navy repelled drone attack in bay of largest Crimea city: Moscow-installed governor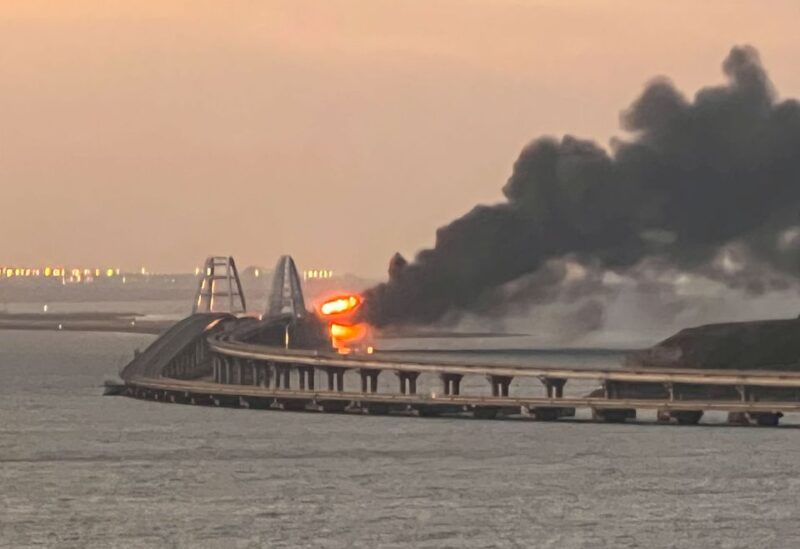 The Russian navy repelled a drone attack in the bay of Sevastopol early Saturday, said a Russian-installed governor in Crimea. The region in Moscow-annexed Crimea houses Moscow's Black Sea Fleet. Sevastopol is the largest city in Crimea, and a major port on the Black Sea.
"Ships of the Black Sea Fleet are repelling a UVA (unmanned aerial vehicle) in Sevastopol bay," Sevastopol governor Mikhail Razvozhayev said on Telegram. "No facilities in the city have been hit. The situation is under control."
A TASS correspondent also reported hearing a powerful blast early morning. Movement of ferries and boats in the bay has been temporarily blocked.
Razvozhayev had said earlier this week that a drone had attacked a thermal power station near Sevastopol. The Russian fleet stationed in the port had also reportedly been attacked by a drone in July.
Serhiy Hayday, head of the Luhansk regional military administration, said in a post on Saturday morning that Ukraine had conducted airstrikes on Russian positions and air defence systems.
"Missile and artillery units struck enemy positions where batteries of self-propelled artillery systems and other important military targets were located," Hayday said.
Ukrainian forces have been pressing a counter-offensive to retake regions in the country's Russian-occupied south.
Russia annexed the Crimea peninsula from Ukraine in 2014. Its forces attacked Ukraine from several directions in February this year, including from Crimea.