Russian President Putin makes surprise visit to Ukraine's Luhansk, Kherson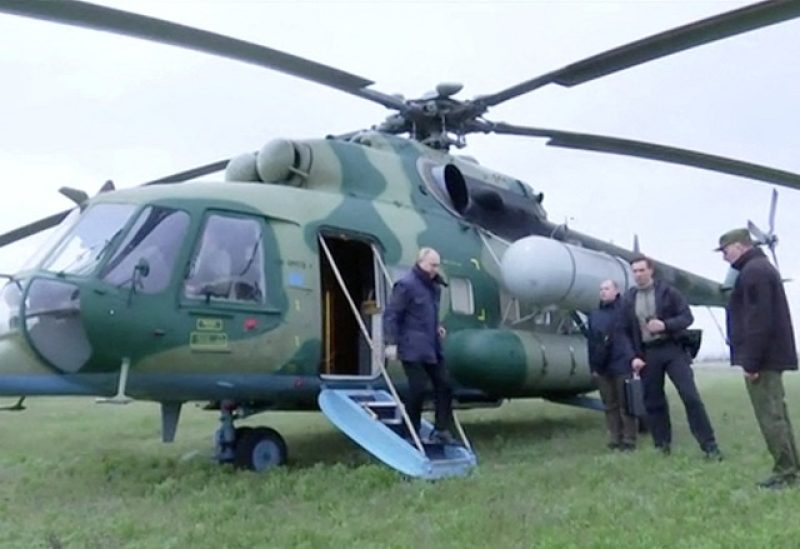 The Kremlin said on Tuesday, that Russian President Vladimir Putin has made a surprise trip to Ukraine's Luhansk and Kherson regions.
Putin visited the headquarters of the "Dnepr" army group to discuss the situation in the Kherson and Zaporizhzhia regions, according to a Kremlin statement.
He also met senior officers at the headquarters of the "Vostok National Guard" in Luhansk, the statement added.
Last September, Ukraine's separatist regions of Donetsk and Luhansk and Russian-controlled parts of Zaporizhzhia and Kherson held referendums on joining Russia.
Moscow has since declared them part of Russia, a move rejected by Ukraine and the international community.
Putin's latest excursion came a month after he visited the city of Mariupol in Donetsk, his first to the Russian-controlled regions in Ukraine since the war began in February last year.​​​​​​​​​​​​​​