Russian submarine hits target with Kalibr cruise missile from Sea of Japan in a drill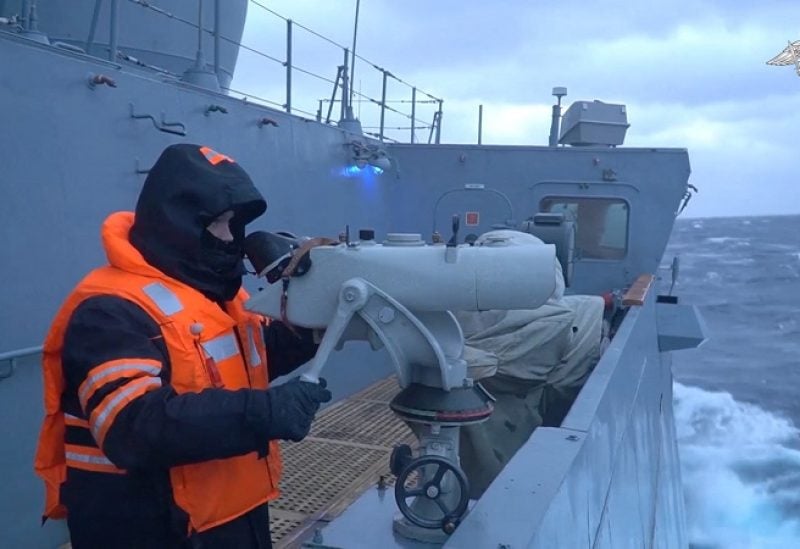 Russia's defence ministry said on Friday, that a Russian submarine used a Kalibr cruise missile in the Sea of Japan to hit a land target over 1,000 kilometres (621 miles) in a drill, which is the same type of missile that is used by Moscow in the Ukraine conflict.
A video was published by the ministry showing the missile firing out from the water and then hitting a target which was at a training area in the eastern Khabarovsk region of Russia.
Russia, which has been involved in a decades-old territorial dispute over a chain of Pacific islands with Tokyo, said that a number of its Pacific Fleet ships, drones and jets were also a part of the drill, securing the perimeter.
Kalibr missiles have been used by Moscows to attack multiple targets in Ukraine, which includes the country's power stations, by launching the missiles from submarines and ships in the Black Sea.
Meanwhile, the defence ministry stated that a ballistic missile was successfully fired by a new nuclear-powered submarine as part of final testing. The submarine is soon set to enter service with the Russian navy.
The ministry, in a statement, said that a Bulava intercontinental missile was launched by Generalissimus Suvorov in the northern White Sea with a dummy payload that reached the Far East Russian region of Kamchatka's test site.
The Bulava has been designed to carry a nuclear warhead. The Generalissimus Suvorov is the second Borei-A class submarine which was built.
Moscow said that the submarine is equipped with radio engineering, torpedo weaponry systems, cutting-edge navigation, sonar, and missile.