Russians commemorate victims of Soviet repression as a present-day crackdown on dissent intensifies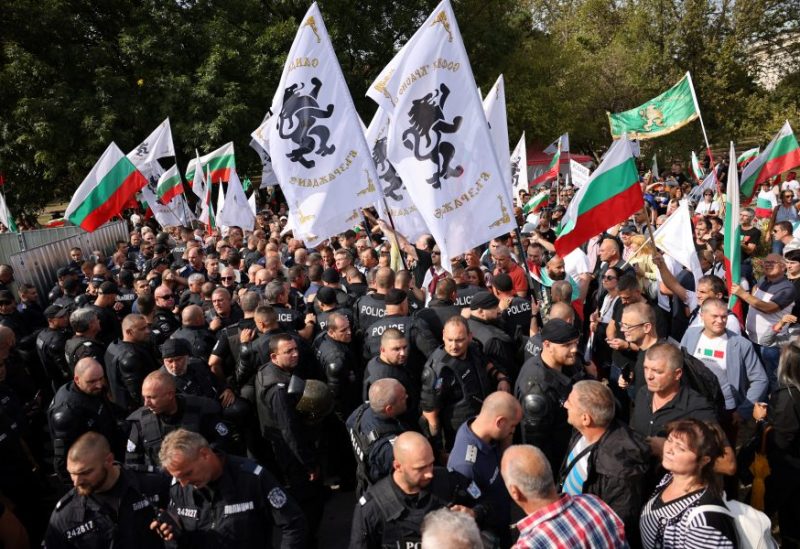 On Sunday, Russians paid tribute to the victims of Soviet state oppression, even as the Russian government persists in its efforts to suppress dissent within the nation.
The "Returning of the Names" event was organized by the Nobel Peace Prize-winning human rights group Memorial.
The commemoration has traditionally been held in Moscow on Oct. 29 — the eve of Russia's Remembrance Day for the Victims of Political Repression — at the Solovetsky Stone memorial to victims of Soviet-era repression, and centers on the reading out of names of individuals killed during Joseph Stalin's Great Terror of the late 1930s.
Since 2020, Moscow authorities have refused to grant a permit for the demonstration. This is allegedly owing to the "epidemiological situation" and a ban on holding public events, though supporters of Memorial believe the refusal is politically motivated.
Memorial itself was ordered to close by the Moscow authorities in November 2021. Although it was shut down as a legal entity in Russia, the group still operates in other countries and has continued some of its human rights activities in Russia.
Instead of a demonstration, on Sunday Muscovites and several Western ambassadors laid flowers at the Solovetsky Stone. The subdued event took place under the watchful eyes of police.
Memorial also organized a live broadcast of the reading of the victims' names, from Moscow and other Russian cities, as well as from abroad.
The "Returning of the Names" event comes as Russian prosecutors seek a three-year prison sentence for human rights campaigner and Memorial co-chair Oleg Orlov.
Orlov was fined around $1,500 earlier this month and convicted of publicly "discrediting" the Russian military after a Facebook post in which he denounced the invasion of Ukraine, the latest step in a relentless crackdown on activists, independent journalists and opposition figures.
Memorial said on Friday that state prosecutors had appealed the sentence, calling it "excessively lenient."
"It's obvious that Orlov needs isolation from society for his correction," Memorial quoted the prosecutor as saying.
A law adopted shortly after the Kremlin launched its full-scale invasion of Ukraine made such public "discrediting" a criminal offense if committed repeatedly within a year. Orlov has been fined twice for antiwar protests before facing criminal charges.