Russia's Kalibr cruise missiles destroyed in Crimea explosion, Ukraine's role suspected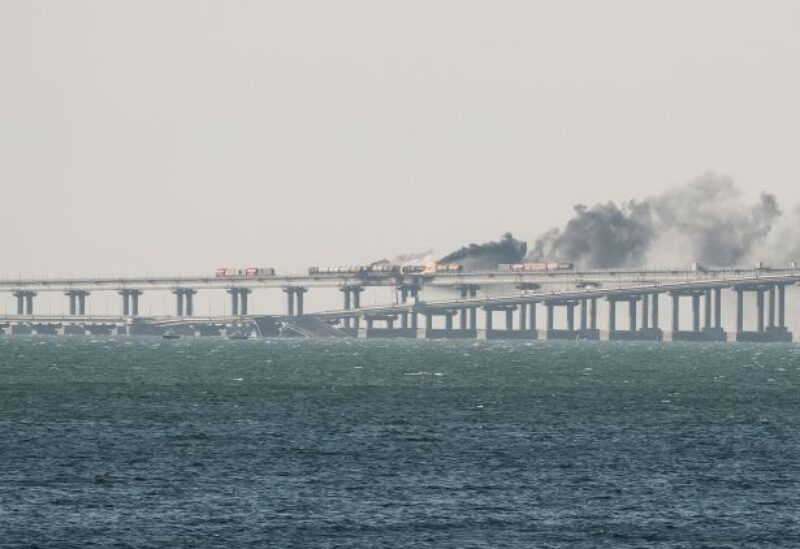 "Multiple" Russian cruise missiles were destroyed while being transported by train to Crimea, said the Ukrainian military.
A statement by the Ukrainian military posted on its website said that multiple Kalibr cruise missiles were destroyed in the explosion. Though it did not mention whether Ukraine was responsible for the attack, the statement said that it serves to further "demilitarise Russia and prepare the Crimean peninsula for de-occupation." Hence, it is widely implied that the Kyiv government might be behind it.
It said that the missiles were being carried by rail and were destined for submarine launch.
A video shared on Twitter by Anton Gerashchenko, the adviser to Ukraine's interior ministry, appeared to show a train station in the city being hit by a loud single, fiery blast.
Russian cruise missiles "Kalibr NK" were destroyed in Dzhankoi, Crimea, during their transportation by rail – @DI_Ukraine
It is reported that this video is from Dzhankoi. The voice says it's the train station area. pic.twitter.com/9UXMe2aKNR
The Russian-appointed governor of Crimea, Sergei Askyonov, confirmed that there was a strike in the northern Dzhankoi town and added that the region's air defence system was activated. One person was injured and two buildings were damaged, he said.
Dzhankoi houses a Russian military base. Ukrainian officials have repeatedly claimed that the city and its surrounding areas have been turned into Russia's largest military base in Crimea.
"An explosion in Dzhankoi city in the north of temporarily occupied Crimea destroyed Russian Kalibr-KN cruise missiles as they were being transported by rail," Ukraine defence ministry's main intelligence directorate said on Monday.
It claimed that the missiles were intended to be used for Russia's Black Sea fleet, and had an operational range of more than 2,500km (1,550 miles) on land and 375km at sea.
Crimea serves as an important port and a major naval base for Russia's Black Sea fleet in the city of Sevastopol. According to CNN, some of Russia's most important warships have been docked there, including surface ships equipped with cruise missiles.