Russia's Putin meets Chinese Defence Minister Li Shangfu in Moscow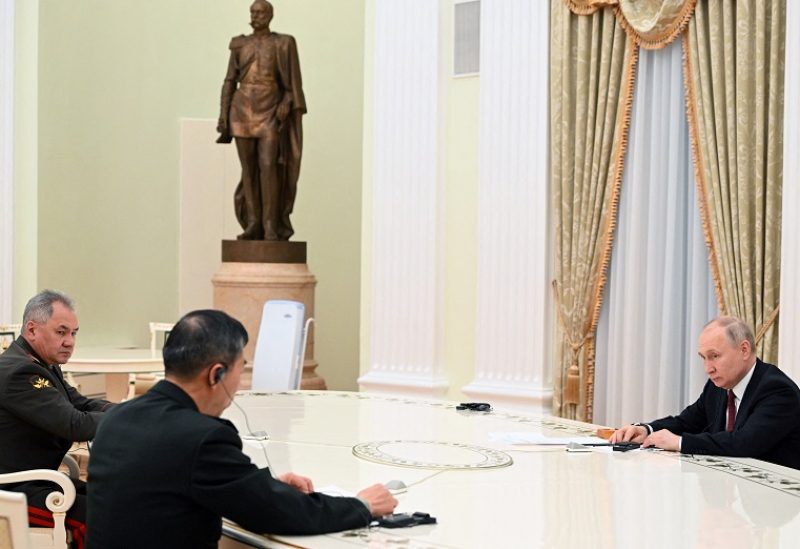 "Development of relations between our two nations is going well in all areas — in the economy, social, cultural and educational sectors, and in military departments," said Russian President Vladimir Putin, as he met Chinese Defence Minister Li Shangfu in Moscow, hailing military cooperation between the two nations, which have declared a "no limits" partnership.
Beijing had announced Li's visit to Moscow last week, saying he would meet defence officials, but made no mention of a meeting with Putin.
Chinese President Xi Jinping met Putin in Moscow last month.
Russia and China have moved to further strengthen their economic, political and military ties since Moscow sent tens of thousands of troops into Ukraine in February 2022.
Ukrainian forces are finding a growing number of components from China in Russian weapons used in Ukraine, a senior official in Kyiv said on Friday. China has repeatedly denied sending military equipment to Russia.