S.Africa's ANC retains rule that officials must step down if charged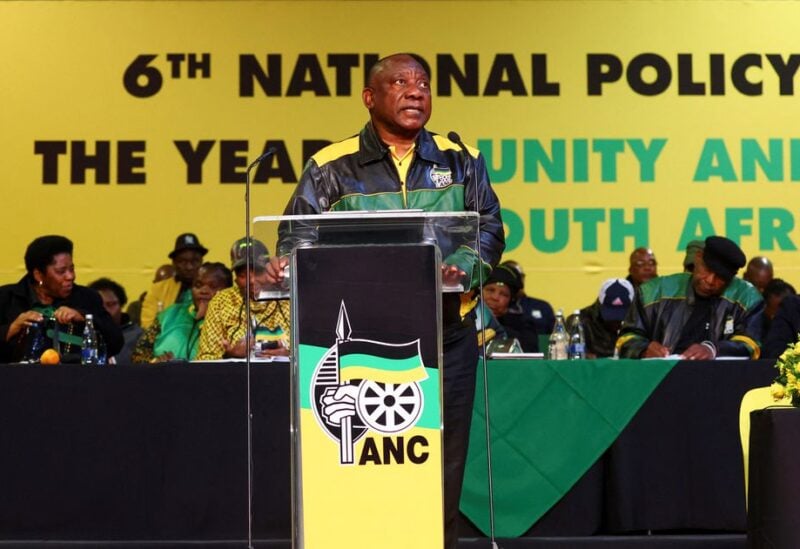 South Africa's President Cyril Ramaphosa said on Sunday that the ruling African National Congress (ANC) has chosen to maintain its rule that anyone accused with corruption or other offences must resign while their case is being examined.
Members of an ANC group loyal to former President Jacob Zuma, who is under investigation for corruption but denies involvement, said that the rule was being used to target political opponents with fabricated allegations.
Ramaphosa spoke at the end of a three-day national policy conference that brought together ANC delegates from across the country for the first time in five years.
"The majority position of the policy conference is for the retention of the'step-aside' rules to strengthen the movement's and its leadership's integrity," he declared to cheers.
Ramaphosa has taken a tougher stance against corruption since becoming ANC president in December 2017.