S.Korea pledges nearly $2 bln to become major COVID-19 vaccine producer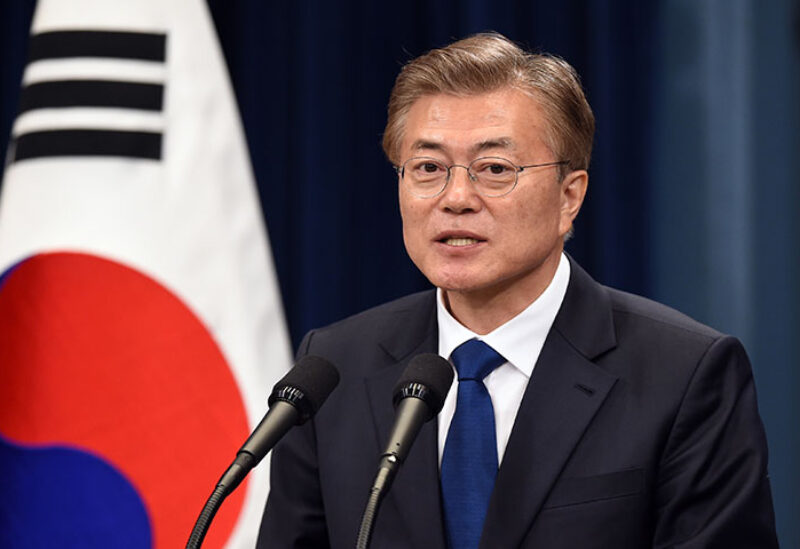 Around $1.9 billion will be invested in South Korea to turn the country into one of the world's five largest Covid-19 vaccine manufacturers by 2025, said the office of South Korean President Moon Jae-in on Thursday.
The remarks were made at a meeting of a public-private committee newly inaugurated to explore ways to boost vaccine production amid global supply shortages and shipment delays.
Covid-19 vaccines are designated to be one of the three national strategic technologies, along with semiconductors and batteries, to ramp up investment, tax breaks and other incentives to help firms localise materials, parts and equipment, Moon said.
"We will join efforts to take a leap forward to become one of the top five global vaccine producers by 2025," Moon told the meeting.
The project also aimed to nurture some 200 new medical scientists, 10,000 clinical trial professionals and 2,000 bio production workers every year, he said.
Moon added he is seeking to expand international cooperation by forging vaccine partnerships with Germany, Britain and other countries, and bringing in foreign investment and companies.
He and U.S. President Joe Biden agreed to clinch a partnership that blends U.S. vaccine expertise and Korean production capacity at their summit in May.