S.Korea, USA stage rare drills with air carrier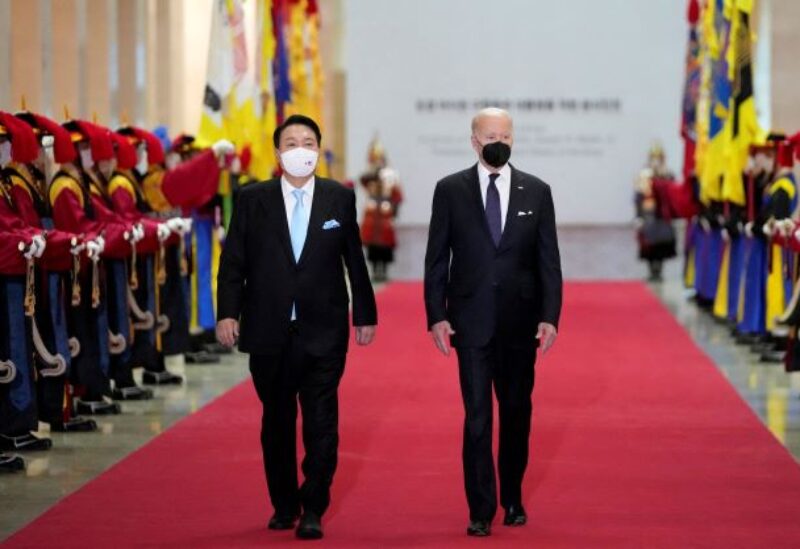 South Korea and the USA conducted their first joint military drills featuring an American aircraft carrier in more than four years on Saturday, according to Seoul's military, amid fears that North Korea was preparing for a nuclear test.
The maneuvers, which lasted three days in international seas off the Japanese island of Okinawa, included air defense, anti-ship, anti-submarine, and maritime interdiction operations, according to South Korea's Joint Chiefs of Staff (JCS).
South Korea also supplied the 14,500-ton Marado amphibious landing ship, as well as the 7,600-ton Sejong the Great destroyer and the 4,400-ton Munmu the Great destroyer.
It was the first joint military exercise between the partners since South Korean President Yoon Suk-yeol took office last month, and the first bilateral exercise featuring an aircraft carrier since November 2017.
At a recent summit with Yoon, US President Joe Biden pledged to deploy "strategic assets" – often aircraft carriers, long-range bomber aircraft, or missile submarines – if necessary to deter North Korea as part of measures to strengthen the extended deterrent.
North Korea has traditionally seen joint military exercises between the United States and South Korea as a dress rehearsal for war.