Sadr announces full withdrawal from political life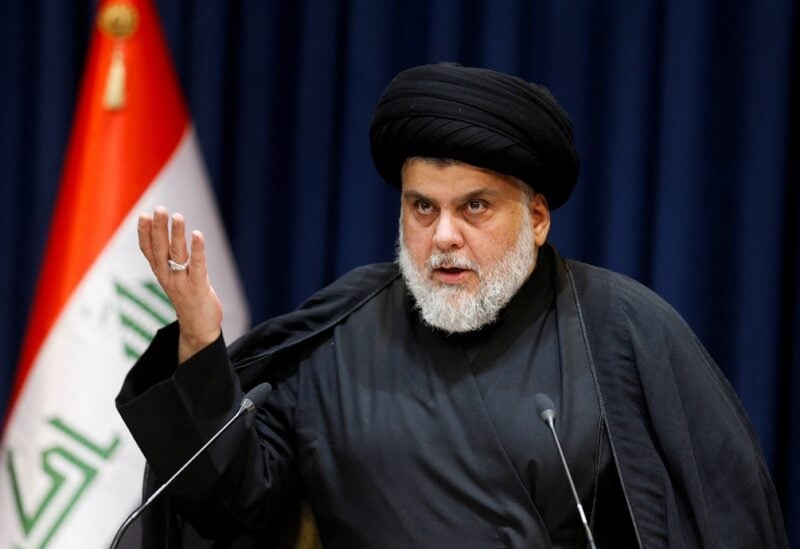 Iraq's Shiite cleric Moqtada al-Sadr said Monday that he has decided to withdraw fully from politics, and was closing his institutions in response to an intractable political deadlock.
"I hereby announce my final withdrawal," Sadr said in a statement posted on Twitter.
A spokesman for the Sadrist movement called on Sunday for the establishment of a new Iraq, devoid of militias, illegal possession of weapons, violence, fighting, sectarianism and warring parties.
"No to sectarian quotas," said Saleh Mohammed al-Iraqi, a close associate to Sadr.
He urged the establishment of a state of law "where brotherhood prevails, minorities are dignified, the judiciary is honest, balanced ties are forged with the outside, peace can reign, the army can protect, the government can serve, and religions and creeds are respected."
Sadr won the largest share of seats in the October elections but failed to form a majority government, leading to what has become one of the worst political crises in Iraq in recent years.
His bloc later resigned from parliament and his supporters last month stormed the parliament building in Baghdad.