Saif al-Islam Gaddafi says judges refuse to hold hearing on disqualification appeal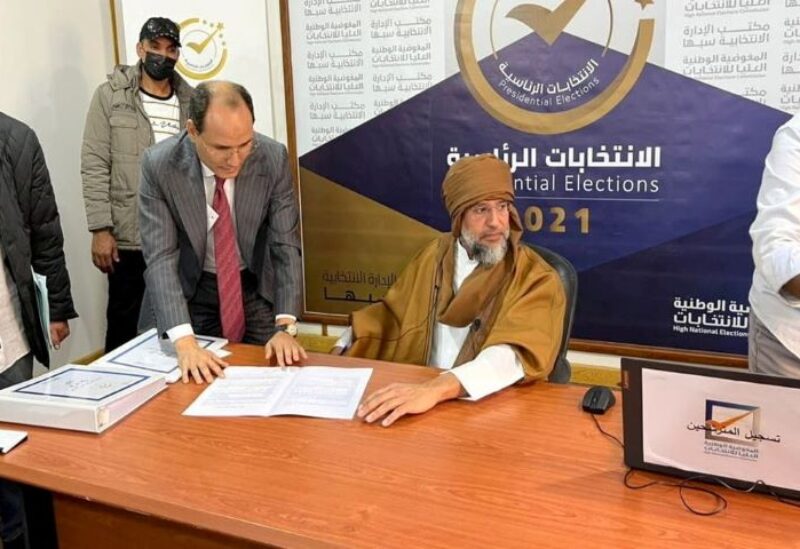 Saif al-Islam Gaddafi stated on Sunday that judicial authorities had declined to hear his appeal against the decision of Libya's High National Election Commission to exclude him from running in the next presidential elections.
Gaddafi's team intended to submit an appeal with the judicial authorities earlier this week, challenging the commission's decision to disqualify him from the election slated for next month on the grounds that he did not satisfy the qualifications for candidacy.
According to attorney Khaled al-Ghuwail, the commission's decision, which was based on Article 10 of the Presidential Election Law, is a legal violation and does not apply to Gaddafi because no final judicial ruling was issued against his client in any felony or crime, as evidenced by Gaddafi's criminal record, which lacks any precedents.
He further stated that an appeal against Gaddafi's disqualification will be filed with the judicial bodies in charge of electoral appeals, describing his client's expulsion as a "political decision."
"The war continues," al-Ghuwail added, "and Libyans will fight with all their strength to preserve their candidate's right to run."