Saudi Arabia has advised its citizens in Hawaii to evacuate the island and contact the embassy in the event of an emergency.
The Saudi embassy in the United States issued the evacuation order after a massive wildfire burned many communities on the island and claimed at least 80 people.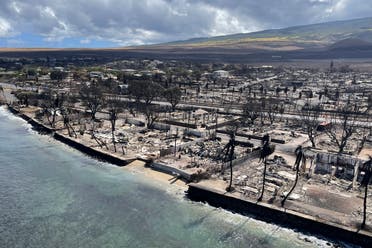 "The Kingdom of Saudi Arabia's Embassy in the United States of America called on Saudi nationals in Hawaii to quickly leave the islands and adhere to safety regulations issued by local authorities," a statement published by the Saudi Press Agency said.
It provided four contact numbers in case the Kingdom's citizens needed assistance 202-746-3555, 202-746-0666, 202-746-9777, and 202-746-2888.
Neighboring UAE also urged Emiratis to exercise caution in Mauii as the fire quickly spread across the island.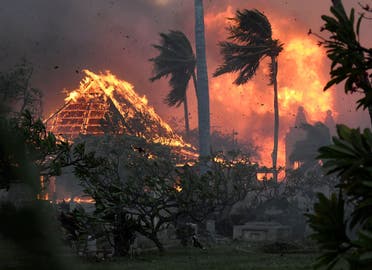 "The UAE Consulate General in Los Angeles urges all Emiratis on Maui Island, Hawaii, to exercise caution due to the ongoing forest fires," the mission said in a social media statement.
"It is important to stay away from fire-affected areas and follow the guidance issued by local authorities," it added, providing an emergency number – +1 (310) 551-6534 – for assistance.
The Gulf state's Ministry of Foreign Affairs offered condolences to the victims of a wildfire in a statement on Friday.
Search and rescue operations are underway four days after the island reported major fires. Thousands of structures, including homes, were destroyed in the fires.
Many injured in the event are being treated for burns, smoke inhalation and other ailments. Some trapped between the fire and the ocean were forced to jump into the water to save themselves.
It is not clear what started the fire, but statistically, humans are the major reason for wildfires. The heat and ensuing dry season may have also contributed to the blaze.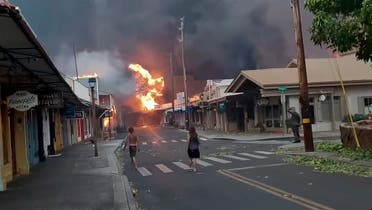 Lahaina, a beach resort city of about 13,000 people on northwestern Maui that draws over two million tourists a year is the most affected by the event. Fires have also burned around Kihei, a coastal city in South Maui, and destroyed parts of Kula, a residential area in the mountainous center of the island, as well as scorching parts of the Big Island.