Saudi Arabia donates medical supplies to Tunisia as Covid-19 surges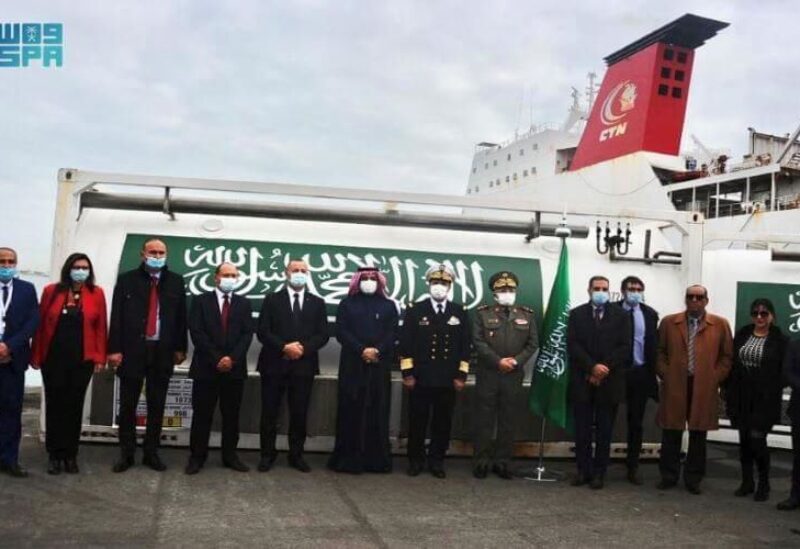 Tunisia has received medical supplies from Saudi Arabia to aid in the country's fight against Covid-19.
On Saturday, 160 tonnes of liquid oxygen arrived in Tunisia as part of the Saudi aid effort led by the King Salman Humanitarian Aid and Relief Centre.
Saudi Arabia's Ambassador to Tunisia, Dr Abdul Aziz Al Saqr, Tunisia's Acting Minister of Health Ali Merabet, and other top officials received the shipment at the harbor in the Rades area.
According to data gathered by Johns Hopkins University, Tunisia recorded 8,460 Covid-19 instances and 11 fatalities in the most recent 24-hour reporting period.
According to Ambassador Al Saqr, the monarchy is demonstrating to the Tunisians "that it is standing by their side to meet any challenges."
Saudi Arabia has provided 40,000 tonnes of oxygen to people suffering from Covid-19.
Several nations pledged to assist Tunisia in fighting the coronavirus in July 2021, when the north African country had its greatest daily death toll since the epidemic began, putting its hospital system under extreme strain and depleting oxygen supplies.
Following the discovery of the fast-spreading Omicron form of Covid-19, Tunisia tightened entrance criteria in December.