Saudi Arabia, India likely to sign energy cooperation pact on Monday, source says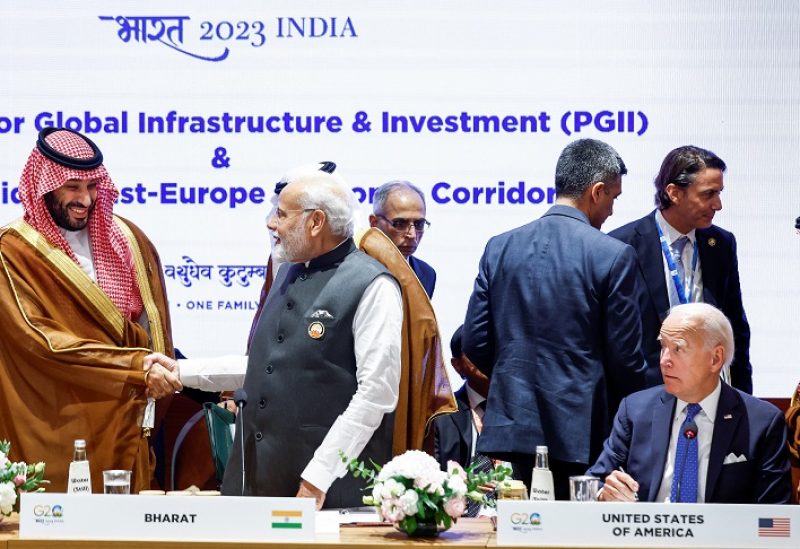 India and Saudi Arabia are expected to sign a memorandum of understanding (MoU) on energy cooperation following a luncheon meeting between Indian Prime Minister Narendra Modi and Saudi Crown Prince Mohammed bin Salman on Monday. This information comes from a source with knowledge of the matter
The pact will focus on cooperation in energy efficiency, renewable energy, hydrogen and grid interconnection between the countries, the source said.
Saudi Arabia and the United States have also signed a memorandum of understanding to develop a protocol that aims to build intercontinental green corridors, the Saudi Press Agency (SPA) reported on Saturday.
The transit corridor, which would connect Asia and Europe through Saudi Arabia by railway, aims to facilitate the transfer of renewable electricity and clean hydrogen via cables and pipelines, SPA said, adding that the MoU was signed on Friday.