Saudi Arabia, Iran FMs meet in Beijing for first formal meeting since 2016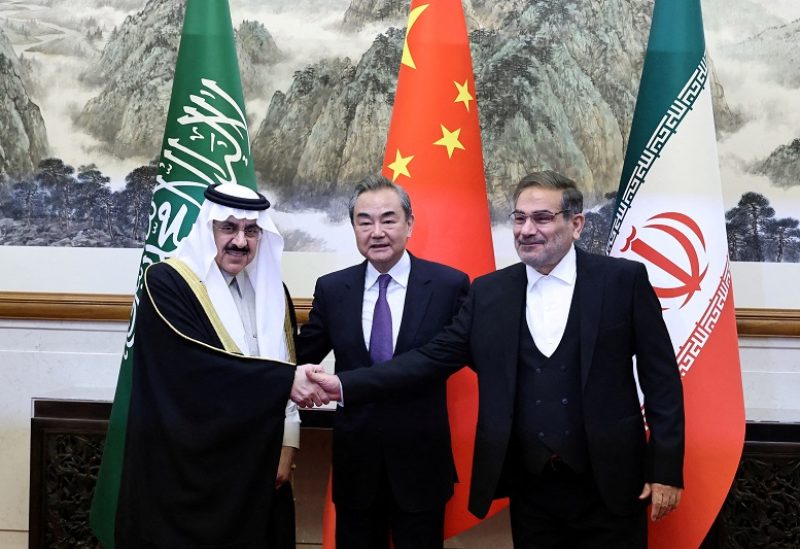 In the first formal contact between Saudi Arabia and Iran's top envoys since 2016, Saudi Arabia's Minister of Foreign Affairs Prince Faisal bin Farhan and his Iranian counterpart Hossein Amirabdollahian met in Beijing for the first time to discuss the next steps of their diplomatic rapprochement, state-run al-Ekhbariya TV reported on Thursday.
In a video shared on the television channel's official Twitter, Prince Faisal and Amirabdollahian are seen greeting each other before sitting down together.
The meeting marked theThe talks came after three separate phone calls between the two foreign ministers, in which they discussed the subsequent steps needed to resume their diplomatic missions and reactivate previous agreements, according to sources.
Choosing China "came as an extension of Beijing's positive role in reaching the agreement and facilitating communication between the two countries," Asharq al-Awasat newspaper had cited an unidentified source in Riyadh as saying on Wednesday.
Saudi Arabia, Iran, and China on March 10 announced that they would resume diplomatic relations within 60 days, saying in a statement that all joint agreements between the two countries, including the security cooperation agreement, and deals on economy, trade, investment, technology, science, culture, sports, and youth would be reactivated.
Saudi Arabia cut ties with Iran in 2016 after its embassy in Tehran was stormed during a dispute between the two countries.
At the time, the Kingdom asked Iranian diplomats to leave the country within 48 hours while it evacuated its embassy staff from Tehran.