Saudi Arabia plays 'pivotal' role in regional security: British Foreign Secretary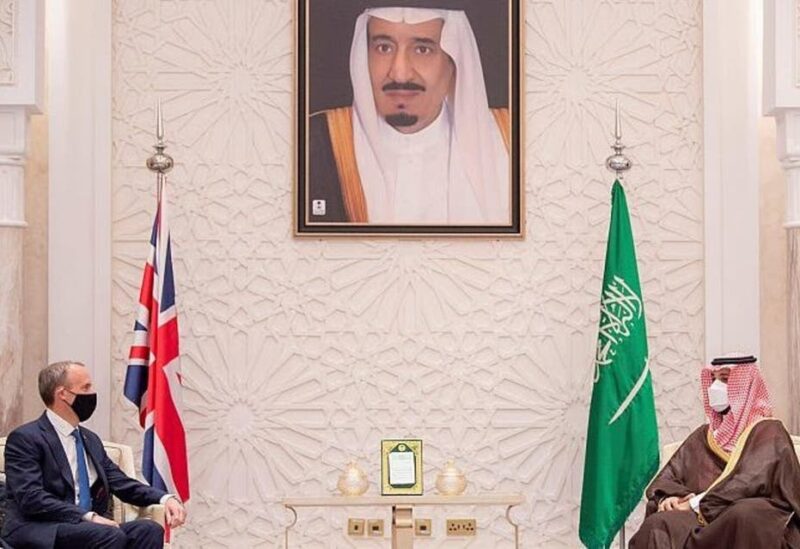 Saudi Arabia's Crown Prince Mohammed bin Salman on Monday met with British Foreign Secretary Dominic Raab in Neom, the Saudi Press Agency (SPA) reported.
Raab told the Crown Prince: "Saudi Arabia is a long-standing partner and close friend of the UK, playing a pivotal role in regional stability," according to a British Foreign, Commonwealth & Development Office statement.
Raab set out the UK's ambition for a closer partnership with Saudi Arabia based on a commitment to trade and regional security, the statement added.
"The UK reaffirms our commitment to tackling our shared security challenges, including Iranian threats and the continued conflict in Yemen," Raab said, according to the Foreign Office.
The meeting was attended by Prince Khalid bin Bandar bin Sultan bin Abdulaziz, the Kingdom's Ambassador to the United Kingdom, Saudi Foreign Minister Prince Faisal bin Farhan, and the Kingdom's Minister of Trade, Majid bin Abdullah Al Qasabi.
Britain's Ambassador to Saudi Arabia, Neil Crompton, was also in attendance, SPA reported.