Saudi Arabia to Soon Vaccinate Children against Covid-19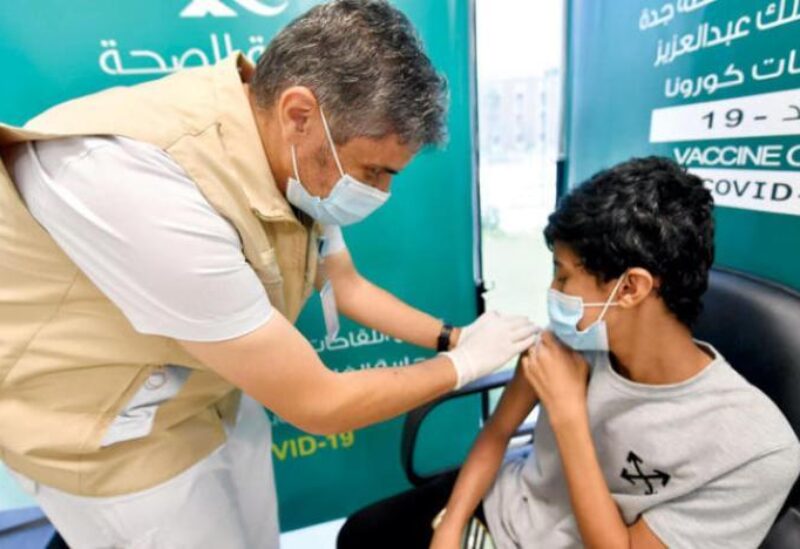 Saudi Arabia will soon begin vaccinating children against the coronavirus. Health Ministry spokesman Dr. Mohammed Abdulali said authorities have started procuring more Pfizer vaccine shots to administer to children between the ages of 5 and 12.
Details of the vaccination plan will be revealed through official platforms.
Abdulali said the pandemic was still present in the world and a surge in cases has been blamed on non-compliance to preventive measures.
Moreover, he assured that the booster jab was safe and available to everyone, citing studies that have proven the shot's efficacy in bolstering herd immunity.
He urged people who have not yet taken the vaccine to sign up to receive it for their safety and that of society.
As of Sunday, Saudi Arabia has administered over 46 million vaccine shots. Over 24 million people, or 68.7 percent of the population, have received one dose and over 21 million, or 61.5 percent of the population, have received two.
Meanwhile, a sports ministry spokesman said the Health Ministry has updated preventive protocols related to the virus for the sports sector after authorities announced that they would be easing curbs.
The latest of such easing of curbs includes limiting access to sports venues to fully immunized people as shown on the Tawakkalna app. Tickets to events can only be purchased online, wearing face masks is still mandatory, while social distancing is no longer necessary and children under the age of 12 need to be accompanied by a vaccinated adult.