Saudi Arabia welcomes UN approval of resolution on religious hatred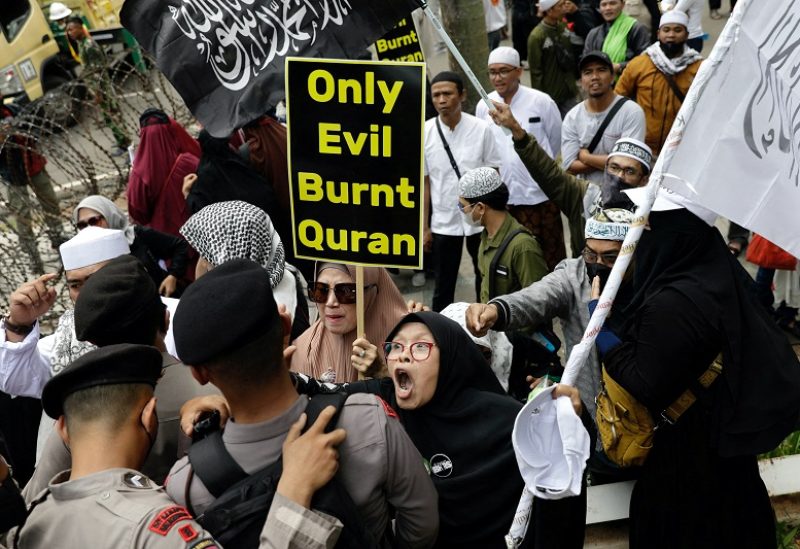 On Wednesday, Saudi Arabia expressed its appreciation for the adoption of a resolution by the United Nations Human Rights Council, which condemned religious hatred. This resolution came in response to the widespread criticism, including from significant Muslim nations, following a recent public incident involving the burning of the Quran.
The resolution "Countering religious hatred constituting incitement to discrimination, hostility or violence," was adopted after receiving 28 votes in favor, 12 against and seven abstentions, according to the council's website.
The resolution, introduced by Pakistan on behalf of the 57-nation Organization of Islamic Cooperation (OIC), called for the UN rights chief to publish a report on religious hatred and for states to review their laws and plug gaps that may "impede the prevention and prosecution of acts and advocacy of religious hatred."
It comes after an Iraqi immigrant to Sweden burned the Quran outside a Stockholm mosque last month, sparking outrage across the Muslim world and demands by Muslim states for action.
"Adopting the resolution after persistent demands by the Kingdom and many countries worldwide embodies the principles of respecting religions and cultures and reinforces human values guaranteed by international law," the Kingdom's foreign ministry said in a statement.
The statement added that Saudi Arabia will continue its efforts to champion dialogue and tolerance while rejecting all actions that seek to spread hatred and extremism.