Saudi Arabia's KSrelief delivers 50 tons of food baskets in war-torn Sudan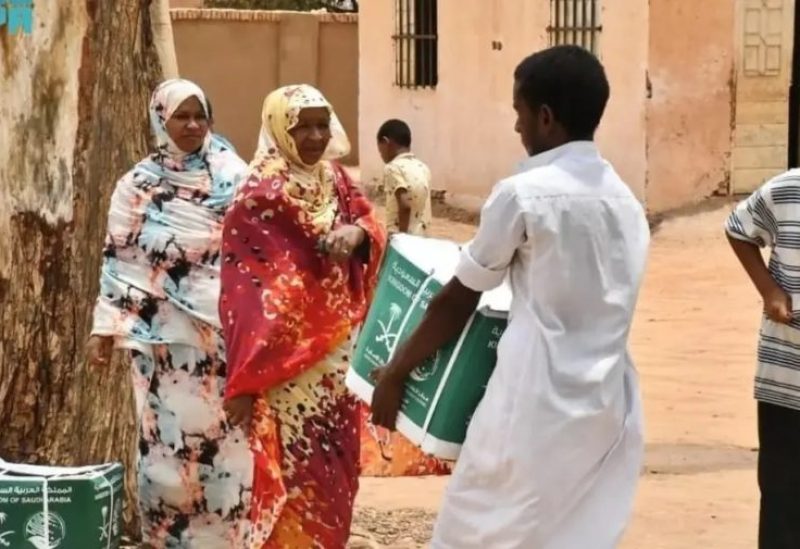 As the battle in Sudan enters its fourth month, Saudi Arabia's King Salman Humanitarian Aid and Relief Center (KSrelief) has given 49 tons and 840 pounds of food baskets.
The relief was handed on Thursday in the Atbara area of River Nile State, Sudan, to 9,410 persons, according to the state news agency SPA.
The distribution is part of the ongoing humanitarian assistance provided by Saudi Arabia through its humanitarian arm, KSrelief, in Sudan, to alleviate the suffering of the needy in the region.
The war in Sudan, pitting the nation's army under General Abdel Fattah al-Burhan against the paramilitary Rapid Support Forces (FSR) of General Mohamed Hamdan Dagl, began on April 15 and has claimed around 4,000 lives according to the NGO Acled, and has left nearly four million internally displaced persons and refugees.