Saudi authorities urge consumers to shop at off-peak times as COVID-19 cases pass 1,000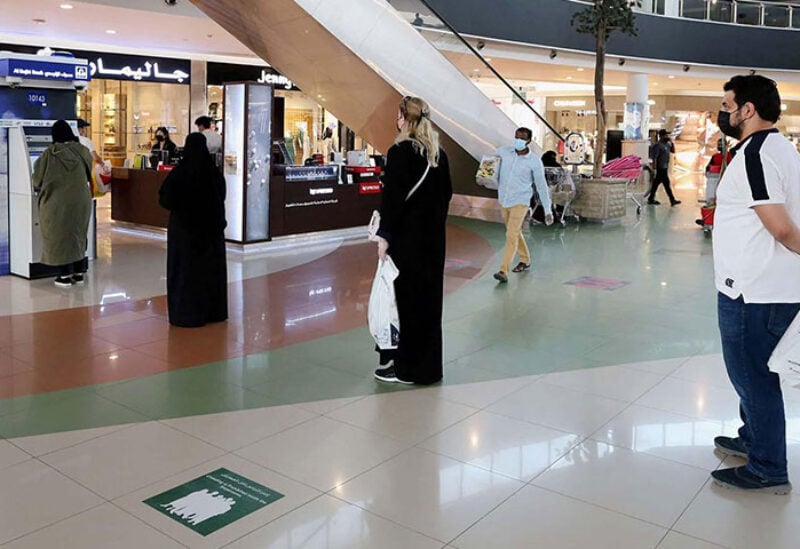 Saudi authorities urged all consumers to shop for supplies for Eid Al-Fitr at various times to avoid crowds and prevent the spread of COVID-19.
The Ministry of Commerce said that shopping at off-peak times would reduce queues and overcrowding.
The ministry directed shops to extend working hours to enable shopping at all times and meet the needs of consumers.
The ministry said shopping through its viable e-commerce sites is one of the options to avoid crowding and contribute to preventing the spread of the coronavirus.
The ministry added that maximum penalties will be imposed on those who do not adhere to the precautionary measures and the operational capacities, and for failure to activate the Tawakkalna app.
The Kingdom recorded nine new COVID-19 related deaths on Tuesday, raising the total number of fatalities to 6,922.
The Ministry of Health confirmed 1,045 new confirmed cases reported in the Kingdom in the previous 24 hours, meaning 414,219 people have now contracted the disease.
Of the total number of cases, 9,710 remain active and 1,277 in critical condition.
According to the ministry, the highest number of cases were recorded in the capital Riyadh with 419, followed by Makkah with 221, the Eastern Province with 155, Asir recorded 50, and Madinah confirmed 37 cases.
The ministry also announced that 983 patients had recovered from COVID-19, bringing the total number of recoveries in the Kingdom to 397,587.
The health ministry renewed its call on the public to adhere to the measures and abide by instructions and to register to receive the COVID-19 vaccine.
The coronavirus pandemic has affected over 148 million people globally and the death toll has reached around 3.13 million.