Saudi Crown Prince arrives in Thailand on official visit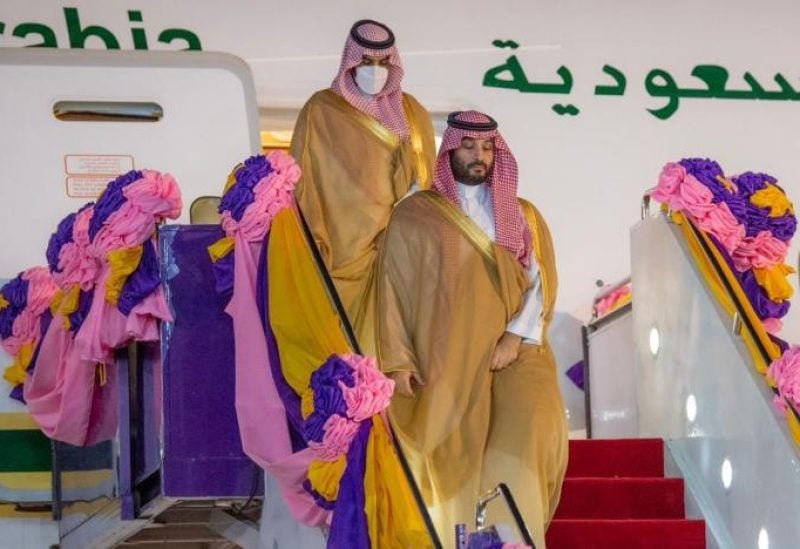 Saudi Crown Prince Mohammed bin Salman bin Abdulaziz Al Saud was in Thailand on Friday on an official visit.
Upon his arrival at the Air Force Base airport in the capital Bangkok on Thursday, the Crown Prince was received by Thai Prime Minister and Minister of Defense General Prayuth Chan-ocha.
An official reception ceremony was held in honor of the Crown Prince, as the Saudi royal anthem and the Thai national anthem were played, and the guard of honor was reviewed.
The Crown Prince was accompanied by Prince Abdulaziz bin Salman bin Abdulaziz, Minister of Energy; Prince Turki bin Mohammed bin Fahd bin Abdulaziz, Minister of State and Cabinet's Member; Prince Abdulaziz bin Saud bin Naif bin Abdulaziz, Minister of Interior; Prince Faisal bin Farhan bin Abdullah, Minister of Foreign Affairs.
The Crown Prince was also accompanied by the Minister of Commerce and Acting Minister of Media, Dr. Majid bin Abdullah Al-Qasabi; the Minister of Investment, Eng. Khalid bin Abdulaziz Al-Faleh, and the Minister of Human Resources and Social Development, Eng. Ahmed bin Suleiman Al-Rajhi and a number of senior officials.