Saudi Crown Prince meets with Venezuelan President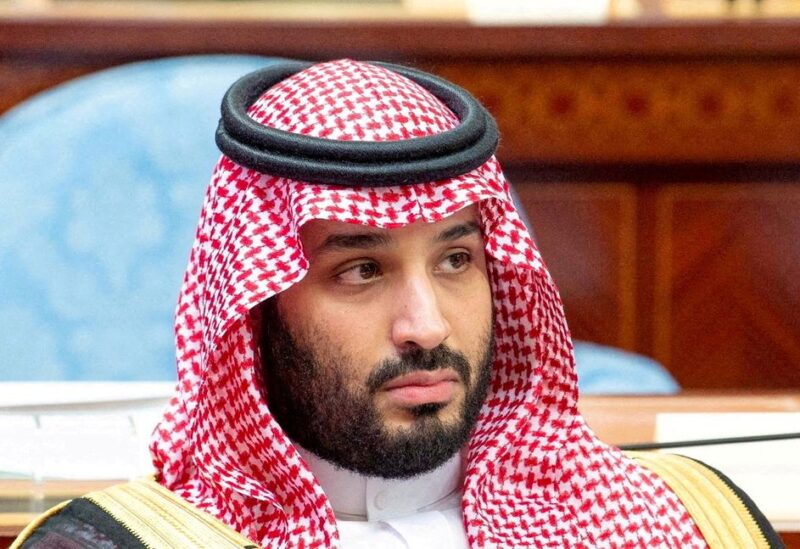 Saudi Crown Prince Mohammed bin Salman bin Abdulaziz Al Saud met at Al-Salam Palace in Jeddah with visiting President of the Bolivarian Republic of Venezuela, Nicolás Maduro, and the accompanying delegation.
The Crown Prince welcomed the Venezuelan President on his visit to the Kingdom, while the latter expressed his happiness to visit and meet with the Crown Prince.
During the meeting, both sides reviewed the bilateral relations, prospects for cooperation and opportunities to enhance them in various fields. They also exchanged views on a number of issues of common interest.
On the Saudi side, the meeting was attended by Minister of Energy Prince Abdulaziz bin Salman bin Abdulaziz; Minister of Sports Prince Abdulaziz bin Turki bin Faisal bin Abdulaziz; Minister of the National Guard Prince Abdullah bin Bandar bin Abdulaziz; Minister of Foreign Affairs Prince Faisal bin Farhan bin Abdullah; Minister of State, Member of the Cabinet, and National Security Adviser Dr. Musaed bin Mohammed Al-Aiban, who also serves as official guide and companion of the visiting presidential delegation; Minister of Environment, Water, and Agriculture Eng. Abdulrahman bin Abdulmohsen Al-Fadhli; Minister of Economy and Planning Faisal bin Fadel Al-Ibrahim; and President of General Intelligence Khalid bin Ali Al-Humaidan.
On the visiting side, the meeting was attended by the spouse of the Venezuelan President, Cilia Flores; Foreign Affairs Minister, Yvan Eduardo; Minister of Oil, Pedro Rafael; and Venezuelan Vice President for Communication, Culture and Tourism, and Minister of Communication and Information, Freddy Nanez, other ministers and senior officials.