Saudi FM, Abu Dhabi Crown Prince Discuss Regional Developments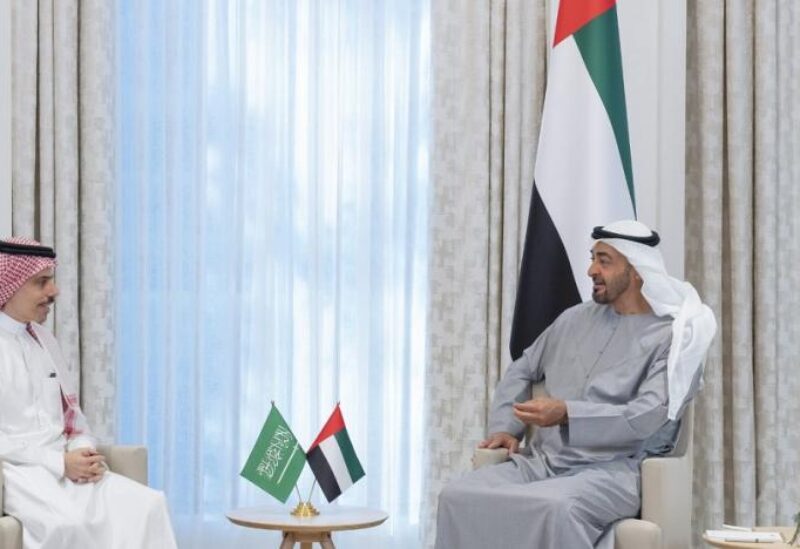 Saudi Foreign Minister Prince Faisal bin Farhan held talks in Abu Dhabi on Saturday with Abu Dhabi Crown Prince Sheikh Mohammed bin Zayed bin Sultan Al Nahyan.
Discussions focused on the latest regional and international developments and issues of common interests, reported the Saudi Press Agency.
Sheikh Mohammed said talks tackled issues in the Arab Gulf and the Middle East, reported the UAE news agency (WAM).
He underscored the depth of fraternal relations that bind Saudi Arabia and the UAE and the keenness of their leaderships to further expand their cooperation in all fields.