Saudi, German FMs hold talks in Jeddah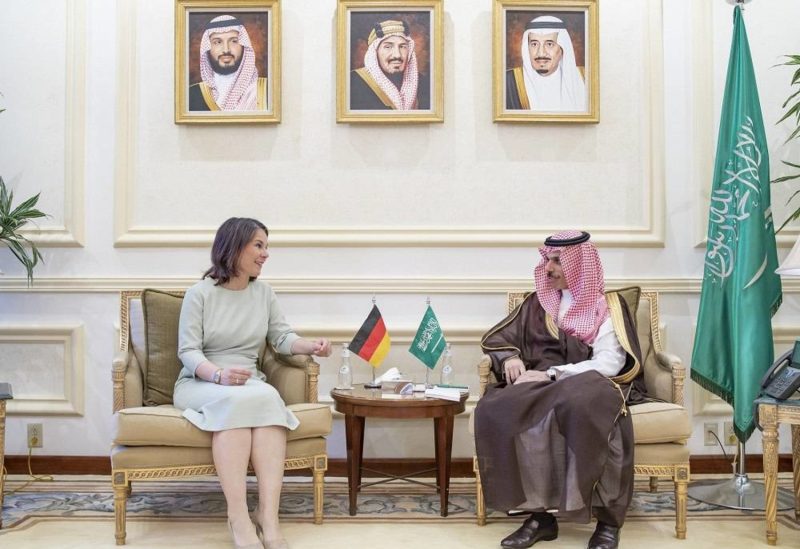 Saudi Foreign Minister Prince Faisal bin Farhan bin Abdullah received his German counterpart Annalena Baerbock in Jeddah on Monday.
The officials discussed Saudi-German relations and ways to bolster and develop them to serve mutual interests, tweeted the Saudi Foreign Ministry.
They also discussed intensifying bilateral coordination in several regional and international issues, most notably political, security and economic affairs.
Baerbock expressed Germany's appreciation to Saudi Arabia for its evacuation of German nationals from Sudan in wake of the eruption of the conflict there last month.
After the talks, the ministers held official discussions that stressed the importance of exerting efforts on all levels to achieve common visions. They also tackled ways to boost their efforts to consolidate peace in the region and world.