Saudi King Receives Written Message from President of Kyrgyzstan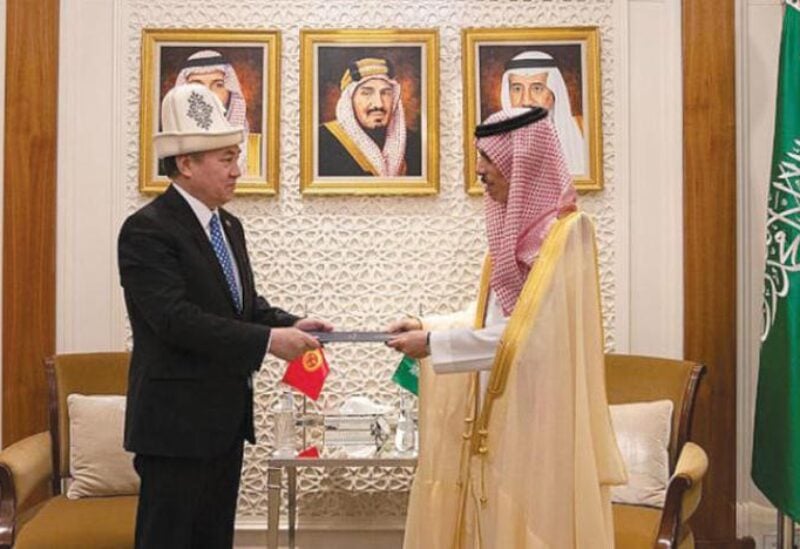 The Custodian of the Two Holy Mosques, King Salman bin Abdulaziz Al Saud, has received a written message from President Sadyr Japarov of the Republic of Kyrgyzstan, regarding bilateral relations between the two countries and peoples, and ways to strengthen them in various fields, the Saudi Press Agency reported Sunday.
The message was received by Prince Faisal bin Farhan bin Abdullah, Minister of Foreign Affairs, during his meeting with his counterpart from Kyrgyzstan, Zheenbek Kulubaev Moldokanovich, SPA said.
During the meeting, they reviewed ways to enhance bilateral cooperation between the two countries and opportunities to develop them in all fields in order to achieve the common interests of the two countries and peoples.
The two sides also discussed a number of regional and international developments.
The meeting was attended by Undersecretary of the Ministry of Foreign Affairs for Political Affairs Ambassador Dr. Saud Al-Sati, and Kyrgyz Ambassador to the Kingdom Ulukbek Maripov, SPA added.