Saudi, Omani delegations arrive in Yemen for talks with Houthi leaders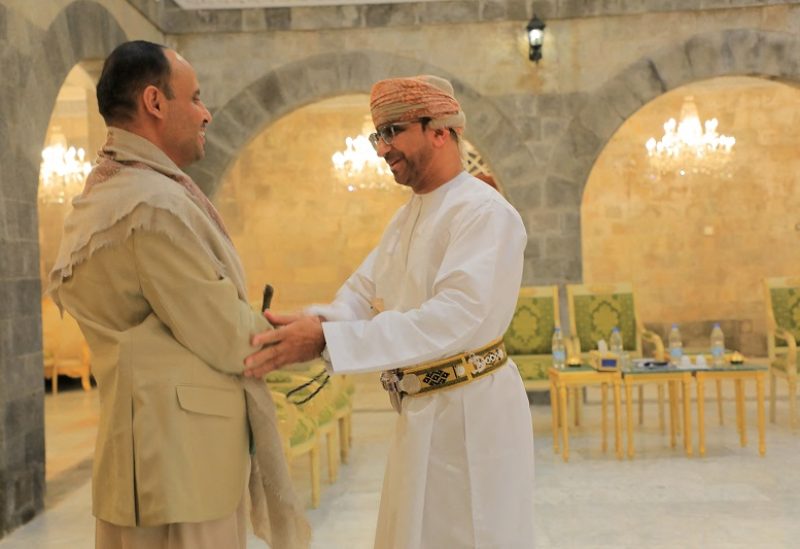 Houthi-run media said on Sunday, that Saudi and Omani delegations arrived in Yemen's capital Sanaa, to negotiate a permanent ceasefire deal with Houthi officials.
The visit indicates progress in the Oman-mediated consultations between Riyadh and Sanaa, which run in parallel to UN peace efforts. Peace efforts have also gained momentum after Saudi Arabia and Iran agreed to reestablish ties in a deal brokered by China.
The envoys, who landed late on Saturday, will meet with the head of Houthi Supreme Political Council, Mahdi al-Mashat, to hold talks on ending hostilities, Houthi news agency SABA reported.
Sources have told Reuters that the Saudi-Houthi talks are focused on a full reopening of Houthi-controlled ports and Sanaa airport, payment of wages for public servants, rebuilding efforts and a timeline for foreign forces to exit the country.
A Houthi official said on Saturday the group had received 13 detainees released by Saudi Arabia in exchange for a Saudi detainee freed earlier, ahead of a wider prisoner exchange agreed by the warring sides.
At talks in Switzerland last month attended by the United Nations and the International Committee of the Red Cross, the Yemeni government and the Houthis agreed to free 887 detainees.
The 13 prisoners are part of that agreement, Houthi official Abdul Qader al-Mortada said.
The Saudi government media office did not respond to a Reuters requests for comment on the prisoner exchange and the delegation visiting Sanaa.