Saudi, Qatari Chiefs of Staff Discuss Strengthening Military Cooperation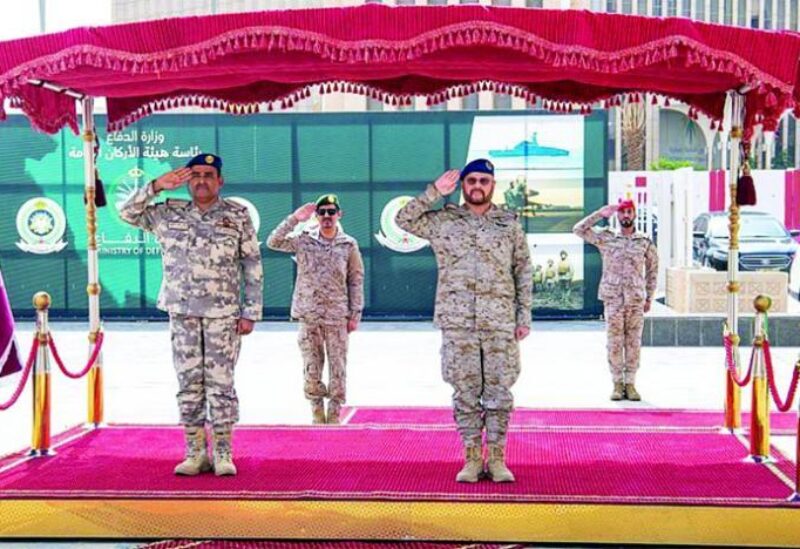 Saudi Chief of Staff Lt.-Gen. Fayyadh Al-Ruwaili met on Sunday in Riyadh, with his Qatari counterpart, Lt.-Gen. Salem bin Hamad Al-Nabit, and discussed the means to enhance military cooperation.
In a separate meeting held at the headquarters of the Islamic Military Counter Terrorism Coalition, Al-Ruwaili and Al-Nabit touched on joint cooperation between the Islamic Alliance and the Qatar on issues of common concern.
During the visit, Al-Nabit listened to a detailed explanation of the coalition's efforts to combat terrorism in four areas, namely at the intellectual level, in the media, the military field and through combating terrorist financing.
In this regard, the Qatari Chief of Staff praised the efforts of the Islamic Coalition in the various fields of combating terrorism and the strategic methodology in confronting extremist groups.
For his part, Maj. Gen. Mohammed Al-Maghidi, Secretary-General of the Islamic Alliance, pointed to the organization's efforts to enhance cooperation among member states.
Lt.-Gen. Mutlaq Al-Azima, Commander of the Joint Forces, Deputy Chief of the Saudi General Staff, received later on Sunday the Qatari Chief of Staff. During the meeting, the two officials discussed a number of issues of common interest.