Sea ambulance service launched in KSA's Farasan Island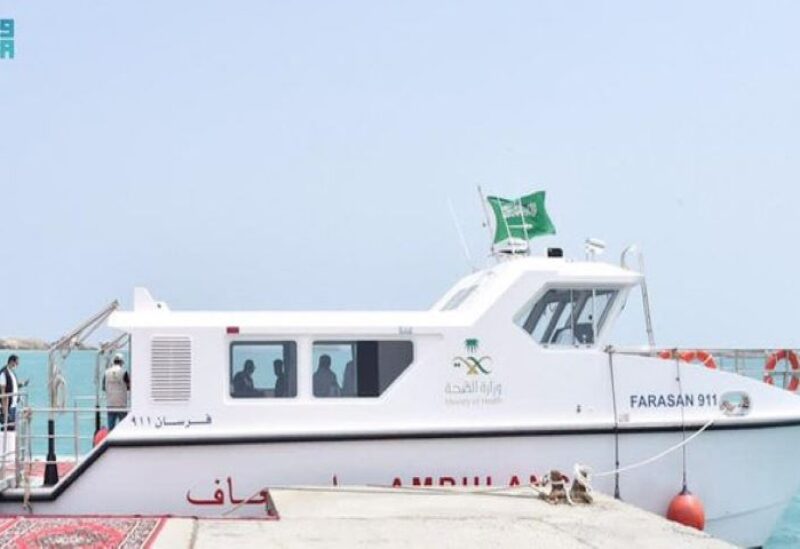 A sea ambulance service has been inaugurated in the Farasan Island governorate on Wednesday by Jazan Gov. Prince Mohammed bin Nasser bin Abdul Aziz.
Jazan Health Director Dr. Awaji Al-Naami has provided the governor a detailed briefing about the sea ambulance, which was manufactured at a cost of $3.6 million and is equipped with the latest safety systems.
The sea ambulance has up to five beds, including an ICU bed, along with a cardiopulmonary resuscitation (CPR) device, a shock-absorbent stretcher that can adapt to waves and rough conditions at sea, a suction device, and medicines needed for emergency care.
Prince Mohammed also revised the action plan of the sea ambulance, which can transfer emergency cases from Farasan Island to Jazan Port within 45 minutes.
He got acquainted with the smart systems that enable the medical transfer operations center at the Emergency, Disasters, and Ambulatory Transportation General Department at the Jazan Health Directorate. The smart systems can also monitor the sea ambulance's movements in the sea until it arrives at the port.
The sea ambulance is part of the Ministry of Health's endeavors to provide health services to citizens and residents alike.