Search resumes for 4 people missing in Nepal after deadly air crash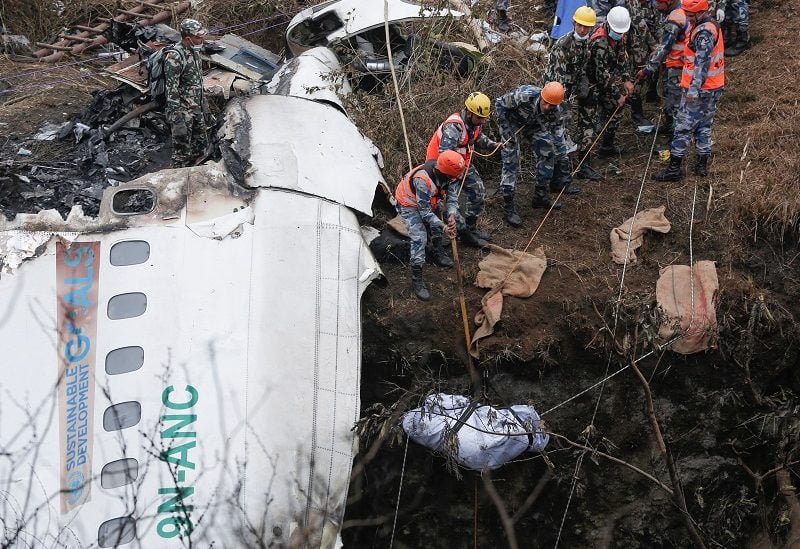 As four people are still missing after the Himalayan nation's deadliest plane crash in 30 years, rescuers resumed searching on Monday in Nepal, officials said.
Rescuers had recovered 68 bodies out of the 72 people onboard the ATR 72 aircraft operated by Yeti Airlines that crashed in the tourist city of Pokhara minutes before landing on Sunday in clear weather.
The plane, on a scheduled flight from Katmandu to Pokhara, gateway to scenic Annapurna mountain range, was carrying 57 Nepalis, five Indians, four Russians, two South Koreans, and one person each from Argentina, Ireland, Australia and France.
Pokhara police official Ajay K.C. said the search-and-rescue operation, which stopped because of darkness on Sunday, had resumed.