Several injured in plant explosion in Shepherd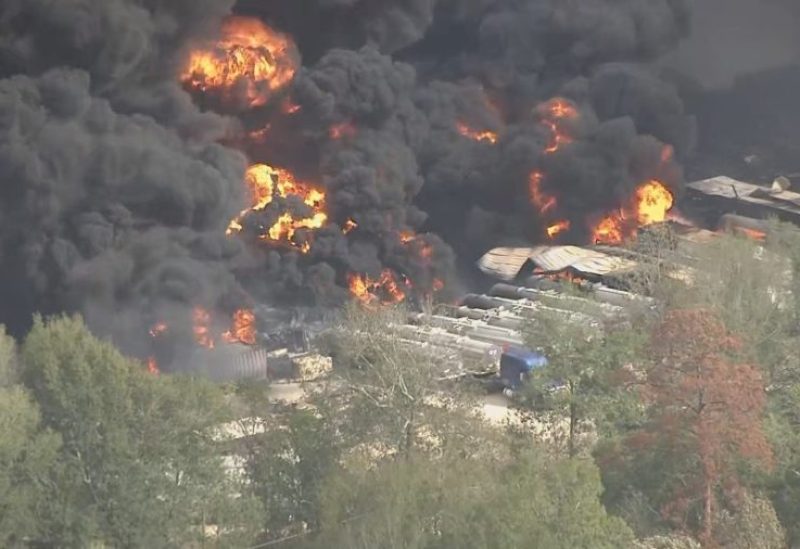 A chemical plant exploded in a huge fireball in Texas around 8.30am, sending a giant cloud of black smoke into the sky and triggering evacuations.
A shelter in place has also been issued to residents within a five-mile radius of Wednesday's explosion in Shepherd, Texas.
According to FOX 26 one person has been injured and taken to Memorial Hermann-Texas Medical Center with first-degree burns to the face, along with second and third-degree burns to the arms.
The San Jacinto County Sheriff's Office reported the chemical plant fire at Sound Resource Solutions.
Sound Resource Solutions is a local recycling plant in Shepard, Texas. According to the company's website, they focus on the 'blending, repackaging, distribution, and logistics' in a sustainable way.